For a camper or a hiker, a tent is the most important and must-have camping gear that he requires to sleep in at night. A tent provides shelter & safety from the weather when you are in the middle of nowhere. Canvas Tents are comfortable and safe to make you feel at home far away from home. Despite having tons of advantages Canvas Tents are an anomaly in the camping world. Even with many advantages, they are not as popular as regular and standard polyester tents are. The Best Canvas Tents might cost you more money but they will last for years, even decades with proper care.
There are tons of tent types available to choose from such as Dome Tents, Instant Pop Up Tents, Waterproof Tents, Canvas Wall Tent, Canvas bell tent, Canvas Cabin Tent, and many more. But if you are looking for something that will last longer and see you through all seasons, you should definitely consider buying Canvas Tents.
Canvas tents are designed considering all weather conditions and are an excellent choice as a camping tent. Since every manufacturer claims their product as the best, it gets hard to choose the one that is actually the best and suitable specifically for your needs. They come in so many designs, are sturdy and durable compared to most canvas tents.
*The product links in this post are affiliate links, which means that if you purchase after following one, I make a small commission from the sale at no additional cost to yourself. Please see our disclosure page for more information.
Top Picks
The Kodiak Canvas Flex-Bow Deluxe
Kodiak Canvas Truck Bed Tent
Kodiak Canvas 1-Person Canvas Swag Tent
Material
Polyester, Vinyl, Canvas, Steel
The Kodiak Canvas Flex-Bow Deluxe
Material
Polyester, Vinyl, Canvas, Steel
Kodiak Canvas Truck Bed Tent
Kodiak Canvas 1-Person Canvas Swag Tent
Best Canvas Tents Reviews
After extensive web research, we have compiled a list of The Best Canvas Camping Tents available in the market. The products listed are selected considering, quality of the material, price, budget, size, and portability. Below is the list of the Canvas Tents you may consider for your outdoor adventure.
If you are looking for a better tent than the one you already have, take a look at our Best Canvas Tent Reviews and find out the Best Canvas Camping Tent as per your requirement.
1. The Kodiak Canvas Flex-Bow Deluxe
Kodiak Canvas Company is well known for manufacturing some of the best overall canvas tent which can withstand the test of time. Our first and top pick as the Canvas Tent is Kodiak Canvas Flex Bow 4 person tent which in our opinion is a must have for outdoor freaks.
The canvas cabin tent is ideal for those who want a durable family camping tent for a small family. It is a 6 season camping tent that will guarantee your comfort throughout the year. If you are a regular camper this is made for you.
The tent is not the most economical option and there are more budget tents available in the market but you will hardly find something built to the same quality and will last for such a long time.
The Kodiak Canvas Tent is not a mountaineering and backpacking tent because it's heavy and hard to carry around due to its heavy duty construction. The tent is more suitable for those who'll be traveling by car to the destination and doesn't require walking at all.
Campers who are in a rush to setup their tent immediately shouldn't buy this as it will take some patience and time to install the tent. Patience is required to build this perfect fortress for an amazing camping experience, an experience that will stay with you for a very long time we bet.
The Kodiak Canvas comes in two sizes: Kodiak 6 person camping tent and 8 person tent. But no matter what you decide to choose for your camping journey, you will have plenty of room for each one of you. The four vertical walls are 6.5' which provide you with unlimited headspace to move around carefree. A large awning 72×78 on 6 person tent and 84×78 on the 8 person tent provides you additional covered space at the front side of the tent.
Installation of the tent is not very tricky and two adults can set up the tent within 10 minutes. Even if you are using it for the first time, for adults it shouldn't be hard to figure it out especially with the instruction manual with the tent.
About the material, the frame is made of 3/8 inch thick solid spring steel rods that keep the tent taut, stable and help it stand up against heavy winds.
The walls and roof is made of Hydra shield canvas, a cotton duck canvas with waterproof yet breathable silicon coating for waterproofing. It protects you from rain, moisture, sand, dust, and against anything that may disturb your peace, and lets you enjoy a comfortable sleep inside the tent. Worry not, the floor is made of 16 oz Vinyl that is seamless and water-resistant. The tent also comes with 12-inch long heavy-duty carbon steel stakes to hold the tent steady and stable in case of heavy winds.
The large awning area lets you store your stuff. The tent is very spacious in case you plan to bring a lot of gear and gadgets it will hold it for you. Inside the tent, there is a customizable gear loft that can hold bags, clothing, and various items.
The zippers on the doors are solid and near impossible to break or snag. Four mesh windows allow you to have a look at the surroundings without letting the insects come in. the two funnel flow vents allow fresh air inflow and that helps regulate the temperature in summer.
Overall it is a great tent in traditional design but it will never let you down.
Durable, Sturdy
High-Quality Material
Protects against weather elements
Ample headspace
Spacious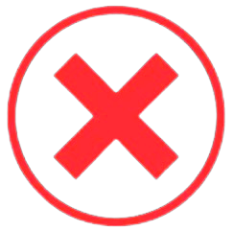 2. Danchel Bell-Style Canvas Tent
Danchel Bell Style canvas tent is not the usual tent that most campers use. Usually, campers like to have cabin style tents but this Bell Style Canvas Tent is for those who want to try something different. These tents are used mostly for urban camping and event hosting. They look like teepee tents and have certain advantages over cabin style canvas tents.
Danchel is fire friendly and keeps you warm. The tent has a stove hole in the sidewall where you can stick a stove vent through. In the absence of a stove, you can use the vent for an air conditioning tube, solar panel, or a regular power line. This bell style canvas tent comes in different sizes such as 4M, 5M, and 6M out of all 5M tents is the best fit for family camping which can easily accommodate 6 people.
The tent is heavy and definitely not suitable for backpackers or hikers as you will not be able to carry it around. The package is about 45x12x12 inches in size and weighs about 42.8 kg. For setup, we recommend that two people should do it together as one person cannot handle it alone but two can install the tent within 20 minutes.
As per the manufacturer's claim, the canvas material is waterproof, fire retardant, UV, and mold resistant. The roof and walls are made of 285 g/m2 canvas fabric. The walls are strong, durable yet breathable. The canvas is treated to be anti-fungi and waterproof for at least 60 weeks of use. The floor is made of heavy duty PVC 480 g/m2 and mesh on windows and door is high density material that protects you from all the unwanted insects that might disturb your precious good night's sleep.
The fabric is breathable but due to coating on the inner surface, it looks like plastic. You also have 4 vents on the roof and 4 zippered windows with mesh and canvas (2 layers). The windows and vents help adequate ventilation so you can have fresh air all the time.
The frame and pole system is pretty simple to understand. There is only one central pole made of galvanized steel tube. Another pole supports the door and A-shaped entrance. The pegs are galvanized steel that is strong that withstand high winds but you should find stronger pegs if you are using the tent on frozen ground. The package includes a canvas bell tent, waterproof carry bag, instruction manual, polyester guy-ropes, tent poles, and steel stakes.
Incredible craftsmanship
Vents and windows for ventilation
Large door
Full protection against weather elements
Durable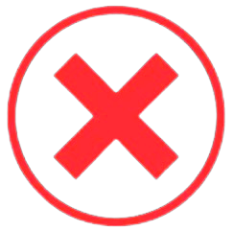 Danchel Bell-Style Canvas Tent
Alpha Kilo 4000 Canvas 6 Person Bow Tent, Camping Tent and Outfitter Tent with Waterproof and fire Retardant Ripstop Canvas.
3. Dream House Luxury Outdoor Canvas Tent
Best Budget Canvas Tent – Dreamhouse luxury outdoor canvas tent is a glamping tent perfect for winter camping. It is a large size camping tent with multiple windows that makes it a deluxe option for a stress free family camping trip.
The front door can be rolled upward which gives a wonderful and open feel and also makes the tent an ideal choice for a group of people who are continuously moving in and out of the tent.
In summer, you can roll up the walls completely and use only the floor and roof. It creates a huge space which is perfect to add some rugs and mattresses to sit and enjoy a glass of wine with friends and family. You can hang fairy lights around the entrance if you so wish, it gives a cute touch to the tent.
The large canvas tent comes in various sizes, i.e. 9.84 ft, 13.1 ft, 16.4 ft, and 19.7 ft. The center pole is a 2.25 inch thick galvanized steel tube that holds the roof and tent stable against the strong winds.
The tent fabric is 3000mm PU coated waterproof and the seam are taped for added protection and security against the weather elements such as rain, dust, or insects. Besides the waterproofing feature, it can withstand winds as strong as 30 miles per hour.
The tent package includes guy ropes, bell tent, nylon tents an instruction manual, and tent pegs for easy and proper installation.
Stove Jack
Windows and Vents
Sturdy & durable
High-quality fabric
Quality craftsmanship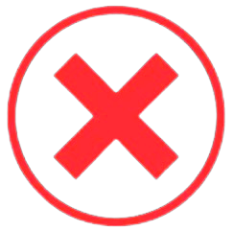 4. Kodiak Canvas 1-Person Canvas Swag Tent with Sleeping Pad
Kodiak Canvas Cabin Tent is not a traditional tent that you see other tents on most of the websites. It is quite different in design and that's the reason we are including this beauty in our list of the best canvas tents.
This cool canvas tent is 80×35 inches in size, which is spacious enough for one person. Keep in mind the height of the tent as it is a bivy tent with 27 inches of height. The fabric used in the tent is remarkable, premium grade, hydra-shield 100% cotton duck canvas, and the tight weave with silicone finish makes it waterproof yet breathable.
The frame poles are made of sturdy aluminum alloy, on the floor you got a heavy duty and tear resistant vinyl which is completely waterproof and protects your stuff on the floor from getting soaked. The two windows (one at each end) with awning are pretty helpful against condensation.
The setup is not very difficult but we recommend you to read the instruction manual that comes with the tent so you can setup the shelter with ease without any trouble.
The tent is heavy with a weight of 17.5 pounds hence you cannot use it for backpacking or hiking. It is best for campsites accessible by car. It is 3 season gear so we advise you not to use it in case you are expecting snow. Overall it is an incredible quality canvas tent, crafted with quality material that with proper care can withstand years of use.
Easy setup
Comfortable, reliable, durable
Top-quality material
Added Storage pockets
Carry bag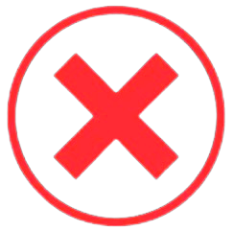 Not freestanding
Not enough headspace to stand
5. Kodiak Canvas Truck Bed Tent
The Kodiak Canvas Truck Tent nicely fits on the back of a range of vehicles including the Ford F Series, Chevy Silverado, Toyota Tundra, Nissan Titan, and GMC Sierra. Kodiak Truck Bed tent is one of the coolest tents for remote camping or a long road trip.
Truck tents keep you off the ground which means you are seriously protected from harmful insects, leakage, sand, or mud from getting into your bed.
The tent is made of 100% cotton duck canvas which makes the tent durable, water-resistant yet breathable. The tent can survive all the usual elements and hold up against snow or wind so you can camp any time of the year, thanks to high quality cotton canvas fabric.
The galvanized steel frame provides support and security in case of harsh winds. Two persons can easily set up the tent within 10 minutes as it is not very tricky or difficult especially with the available instruction manual.
The tent has 5 windows for excellent ventilation and helps avoid condensation inside the tent. One of the windows gives you access to the front of your truck, where you can access the dashboard to charge your electronic devices. The tent is high enough so you can sit down on your bed without a hunch over.
The tent is on the heavier side of the equation, so we do not recommend it for backpacking or hiking where you have to carry it around on your back. It is mainly a truck tent made for two, so if you are a couple looking for quality time on your road trip, look no further and get it right away.
Water-resistant, durable fabric
Multiple windows for ventilation
Sturdy construction
Made to last
Easy to setup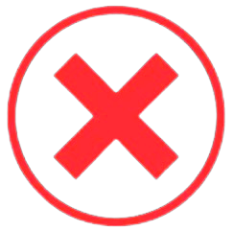 Heavy
Not good for heavy snow
Kodiak Canvas Truck Bed Tent
Made with Hydra-Shield, 100% cotton duck canvas that is durable, watertight and breathable. Compatible models include the Ford F Series, Chevy Silverado, GMC Sierra, Dodge Ram, Toyota Tundra, and Nissan Titan.
6. Teton Sports Mesa 14 Canvas Tent
Teton Sports Mesa 14 Canvas Tent is a tall cabin style tent made of breathable cotton canvas fabric with a sturdy galvanized steel frame, suitable for camping in all seasons.
First of all, it is not a freestanding tent so you will have to find a suitable place where you can stake it properly. Once the tent is ready it is strong enough to handle pressure from any side. Teton Mesa 14 Canvas tent is high enough (78") to provide you ample headspace that you can freely stand upright in the tent.
With the dimension and size, tent can easily accommodate from 6 to 8 people. Season wise, it is suitable for all seasons because it is designed so. When it comes to weight of the tent, it is heavy so we definitely do not recommend it for backpacking or hiking as 64 pounds is heavy enough to move around on your back.
The fabric is waterproof 100% cotton canvas, and the floor is made of heavy duty polymer which is durable and waterproof as well.
The tent has two double layer doors, with a screen for ventilation and protection from bugs and a canvas for privacy and protection from the rain. The door is big enough to get the tent furniture inside easily. It has 6 storage organizers and two large pockets to keep and organize your stuff.
Due to absence of windows, the manufacturer hasn't forgotten to add two vents for proper ventilation. One person can easily set the tent but we strongly recommend two to do the job to save time. Overall it is a great family camping tent that will stay with you for years to come.
Quality craftsmanship
Sturdy construction
Dark rest
Ample storage settings
Breathable material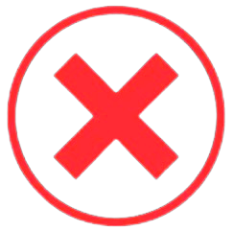 What Makes Canvas Camping Tents Better Option?
It's a very natural question to ask isn't it? Why should we go for a heavy canvas tent when there are thousands of pop up tents available in the market that are pretty cool to look at and easy to setup too. Here are some of the main advantages and benefits of buying a heavy duty canvas tent when compared to regular tents.
Breathable Fabric Material
Cotton Canvas is a natural material as compared to synthetic materials (polyester, nylon) that most of the tents are made of. The main advantage of cotton canvas is that it makes the tent more breathable and ventilated. The canvas lets the air and water vapor pass through the walls of the tent hence the tent will not get too hot in summer and too cold in winter season.
UV Protection
The thickness of the cotton fabric is effective against UV radiation and protects the occupants from these harmful rays of the sun. You can as well use Nikwax or a similar product that enhances the UV protection capabilities of the fabric. The treatment also protects the fabric itself.
Please note, that always use such products as per instruction and don't overdo the process as it may harm the breathable nature of the fabric.
Quiet and Peaceful
No matter how expensive a tent you purchase, but it is made of synthetic material such as polyester it will make some noise itself. The tent fabric makes noise when it's windy and even when you use the zipper. Since canvas is thicker so it offers more sound insulation. You can have a feel of home far away from home and enjoy quieter space with a sense of better protection from the outer world.
Wood Burning Stove
In most of the best canvas tents, you will find a flue pipe jack on the roof which means you can pass through a flue pipe without burning the tent. This can be achieved only in case you have a canvas tent. In case your canvas tent does not already have a tent stove jack, you can add one using one of the many kits available in the market.
Many people camping in the winter season use a stove for heating the tent so this feature comes as a blessing. A wood-burning stove inside the tent can be used for cooking or drying if you are having outdoor adventures for an extended period of time.
Waterproof
When it rains on a canvas tent, the cotton expands and contracts as it dries that ultimately closes all the holes and gaps in the material and makes it waterproof. It is often suggested to season and waterproof the tent before you actually set out for your camping adventure.
Canvas Tent Designs
The canvas tents are available in different designs and shapes, like cabin tents, bell tents, nylon tents, truck bed tents, and wall tents. A few of them are dome and tunnel tents but they are not the usual choice of campers.
CABIN Tents
Cabin tents are generally sturdy and spacious. A cabin tent has all other features that you may require in case of camping with the family. Springbar and Kodiak canvas cabin tents are manufacturing a range of tents with various options to suit all camping groups.
Bell Tents
Bell tents offer a lot of room and are suitable for those who camp in large groups. If you have a glamping business, you can offer luxury accommodation, furnish the tent with some fairy lights, wood burner, and offer premium space.
Wall Tents
The Best Canvas Wall Tent has tall straight sides with a pitched roof and a huge space to store whatever gear you have. Wall tents are usually a great choice for hunters and people who camp for weeks at one place.
Types of Canvas Material
Majority of the tents in our best canvas tent reviews are made of 100% cotton. But some tents in the market are made of a mix of polyester and cotton that is called poly-canvas.
Cotton Canvas
The pure cotton material is a breathable fabric that if taken care of well will last for decades. The only issue with a pure cotton canvas tent is its maintenance expenses, weight and it takes time to dry. The cotton canvas tent should be dry to avoid mold or mildew that ultimately damages the fibers.
Poly-Cotton
Polycotton is a mixture of polyester and cotton. This hybrid material is as good as pure cotton and the polyester aspect makes it more resistant to mildew.
Setup Time for Canvas Tent
A canvas tent is not as easy to set up as a popup tent. They are heavy but given the weight of these tents, the setup still is painless when compared to traditional heavy-duty tents. The tents from leading brands like Springbar, Teton, and Kodiak can be set up by one person in less than ten minutes.
FAQs
Is Canvas Tent worth it?
Canvas tents offer better insulation than synthetic material tents. When it's cold outside the tent holds and retains the heat inside to keep it warm. And in summer the tent stays cooler than a synthetic tent. The material is much more durable when compared to nylon, polyester, and tear-resistant.
Are Canvas Tents waterproof?
Once you are done with the seasoning of the tent, they are incredibly waterproof. Before you set out on a camping trip, hose your tent with water. With this, the fibers will swell and then shrink and close all the holes to make it waterproof. For further security, you can use Nikwax to make the waterproofing better but don't overdo the process as it may affect the breathability of the fabric.
How much a canvas tent weighs?
Canvas tents are comparatively heavier than synthetic tents the packages are bulkier as well. A 6-8 person tent usually weighs about 60-80 pounds.
Are Canvas tents suitable for backpacking?
Canvas tents, as mentioned already are heavier and bulkier so carrying them around on your back is not possible. These tents are suitable for car camping only.
Conclusion
The Best Canvas tent i.e. The Kodiak Canvas Flex-Bow Deluxe provides you with better weather protection. With proper maintenance and care, you might pass the tent to your grand kids one day. Canvas tents are heavier and more expensive yet if you are looking for the best camping experience, there is nothing better than choosing the best canvas tent from Kodiak. You will for sure love it.
You may also find these useful: