+Thermal imaging monoculars is becoming more and more popular in recent years. This is likely due to various reasons, including the advances in technology that have made these thermal devices smaller, lighter, and more affordable.
However, even with these advances, they are still expensive compared to other types of thermal optics equipment.
For those interested in purchasing some of the best thermal monoculars, but do not want to spend the money on a high-end model, an entry-level thermal monocular device is a great option.
These models are more affordable, but still offer many of the features and benefits that you would expect from a thermal device. With all the different models and brands on the market, knowing which one is right for you can be tough.
This is where our helpful guide comes in. We've compiled a list of some of the best entry-level thermal monoculars, that gives a solid thermal image and helps you find the perfect model for your needs and budget.
*The product links in this post are affiliate links, which means that if you purchase after following one, I make a small commission from the sale at no additional cost to yourself. Please see our disclosure page for more information.
Top Picks
FLIR Scout TK Handheld Thermal Imaging Monocular
AGM Global Vision Thermal Imaging Monocular
ATN OTS LT Thermal Viewer
Dimensions
9.92 x 4.25 x 2.99 inches
FLIR Scout TK Handheld Thermal Imaging Monocular
AGM Global Vision Thermal Imaging Monocular
Features to look for in a great budget thermal monocular
Before purchasing a thermal imager, there is a need to look at various features to see if it is worth it. These will help determine that you are getting one that is worth your budget. Here are some of them:
Good magnification
Magnification refers to the zoom values that a binocular contains. For example, it can come in the form of 10x, 20x, 30x, or 50x.
Remember that expensive thermal monocular have higher magnification capabilities due to better raw materials and systems applied to them. Magnifications are multipliers of your normal vision, so a 20x magnifier can help you see 20x more.
If you want to get the best thermal monoculars out of your purchase, you should compare the price against its magnification. Devices that have high magnification rates at low prices will most likely be a scam.
Objective lens
Objective Lens in a thermal imaging device and monocular thermal scope are components that govern the entrance of ambient light.
Through these lenses, a clear and bright picture of the world in front is reflected in the viewer's eyes. These values are mainly seen alongside magnification such as 10×50 or 50×30. This means that the 10x magnification has 50 mm of the lens as well as the 50x magnifier has 30 mm of the lens.
Larger lenses have a clearer view of the area, while smaller ones will find it more difficult to provide the same level of image quality.
Take note that bigger lenses will be more expensive the thermal cameras. One can think of this as the camera pixels. Those that have more pixels will of course be more pricey than those that have fewer.
Cooling
You may be asking the question of why cooling is included as a feature that you should look for. In reality, this is only applicable to handheld thermal monocular devices to those that have thermal imaging devices' capabilities.
Why? The answer is simple. Thermal sensors are sensitive even to internal temperature produced by the processors. Thus, they need to be cooled in a way that is different from normal sensors.
One way to do this is through cryogenic cooling. However, the problem is that it requires more expensive materials and subsystems to properly accomplish. A budget thermal imager looks at the heat signature of the surroundings and should have ample temperature regulation so that it can perform at optimal levels.
Casing
The casing is another feature that you must take note of when buying entry-level thermal monocular. These refer to the compartment that houses the lens, processor, as well as magnifier.
Why does a thermal monocular need a casing? Well, the answer is simple: when affected by quick changes in terms of temperature such as hot to cold or vice versa, there is a high chance that fogging will occur. Those that have eyeglasses can relate to this phenomenon.
With the help of cases and special housing, such scenarios are averted. This means that there will be no more blurry visions that might affect your hunt. However, it is important to know that better casings are worth more than regular ones due to the comfort that they bring to the table.
Price
Finding a good thermal monocular at an affordable price is tricky. If you want to look for an entry-level product that will satisfy your activities, then there is a need to weigh which features you need to sacrifice. Contrary to buying a mid or high detection range thermal monocular, some categories must be neglected just to fit your budget. Luckily, there are a lot of options out there and they will still be very viable for your hobby.
Product reviews
A review of the 4 products in the brief and finish with a few pros and cons, a minimum of 4 pros and 2 cons per item. (500 words each)
Now that you know about the features that make up a great entry-level monocular, it is time for me to introduce some of the best thermal monoculars in the market. These should give a clear idea of the best thermal monoculars for entry level.
1. AGM Global Vision Asp-Micro TM160 Short Range Thermal Imaging Monocular
"Inexpensive but high-quality thermal scanner" is the name of the game for the AGM ASP Micro TM160. Afterall, it is priced at a mere fraction of its high-end counterparts at just $400. It features a 30 mm optical tube and eyepiece lens as the main viewing mechanism. Not only that but it is also rated at around 6.3 by 2.4 by 2.2 dimensions to explain its small size and lightweight.
The handheld thermal monocular is governed by a 160×120 infrared detector. With this thermal resolution, the output is processed by a fast-acting chip which allows the release of information in real-time. Afterward, everything is displayed through a 720 by 540 LCOS display Adaptive Screen. This makes the best thermal imaging monoculars for hunting at night time easy as you will be able to see every living creature in full view. Also, the device is best used on short range and quick skirmishes due to its portability.
Here are some features that make it a cut above the rest despite it being a cheap thermal monocular.
Magnification. Magnification refers to how much a device extends its view compared to normal viewing. This means that a lens with a magnification of 2x will be able to see 2x farther than human eyes. This concept stays true the higher the magnification, and the ASP Micro supports 1x up to 8x of digital zoom for the comfort of its user. Also, the zoom, unlike digital imaging, remains clear despite the adjusted setting.
Range measurement. The range is defined as the distance between the user and the target. Thus, distance measurement refers to a device's ability to gauge how far an object is from you. With the power of internal computing, as well as thermal infrared detection, the ASP Micro can know the distance, track targets and even the total height of a selected data on the screen. Not only that, but you can select the topmost and bottommost areas.
Modes and contrasts. Contrast, in photography and filmography, is defined as how distinguishable are the light particles that can be observed. This is particularly important in the context of thermal vision monocular imagers as they use radiated heat signature to relay data. A system with visible contrasts will have an advantage over those that do not have it.
For the ASP Micro, different color palettes can be selected for optimal viewing. You have the option of choosing whites, blacks, and even various heatmaps for your comfort. Why is this beneficial? Well, weather and flora can affect the status of a hunt. Thus, it is better to have other choices for versatile tracking.
Best build and design. One of the best parts that I like about this device is its build and design. It is easy to hold and carry around thanks to the micro-grooves that it has. Furthermore, it removes eyestrain with the help of a comfortable eyepiece. The buttons on the top of the device are also easy to reach, meaning that you won't have any palm pain.
Best for Scouting
200 Yards Effectivity
long Battery life
Pocket-friendly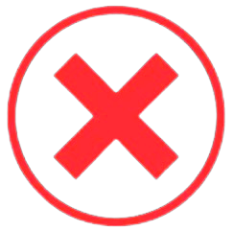 Very limited range
Focus issues
Sale
2. FLIR Scout TK Handheld Thermal Imaging Monocular
Another device that matches the value in terms of money spent on the ASP Micro is the FLIR Scout TK. It is a device rated with dimensions of around 6 by 2 by 2 inches, meaning that it is small enough to fit in your vests or utility pockets. One won't even believe that they are spending a price of only $600 when purchasing this device, as it has amazing capabilities for something that is considered entry-level. Also, many people love the Flir Scout TK and are enthusiastic about their purchases.
The build of the device can be likened to the ASP Micro. The base starts wide and slims down up until the eyepiece. This is done to produce added ergonomics and grip. Also, the resolution of the thermal and infrared sensor is rated at 160 x 120 pixels. But, this should be more than enough as it is complemented by a 640×480 display. If you think that this is too small, then think again. After all, you are viewing with the use of one eye as well as through a screen the size of a lens. This thermal vision monocular detects heat signatures through infrared sensor and offers a great balance on the difference between thermal and infrared, smart processing as well as great vision even if it is very dark in your target scenery.
Here is some feature of the FLIR SCOUT TK that will benefit you:
Very beginner friendly. Looking at the build of the FLIR TK will help you realize that it is created with beginners in mind. Even kids will be able to use it at its full potential due to its intuitive design. The FLIR SCOUT is best for short distances as it has an effectivity of around 100 yards. Also, the buttons are placed strategically so that you can use them smartly anytime that you want.
Portable. What the masses love about the FLIR Scout are it's lightweight and small build. This means that you can fit it on your pockets and vests while not using it, then quickly pull it out once necessary. Not only that, but it is also very favorable for hunters to have since they won't need to sacrifice important gear just to save space.
Zero delays. Ever experienced the annoyance of having to wait for your unit to start up? It's such a pain! Well, you will never have to feel this when using the FLIR SCOUT TK as it has almost 0 seconds of boot-up. You can use it straight out of your vest or its case and it will work efficiently! This feature is called Grab and Go, and it even extends to the fact that you won't need the training to use it for the first time.
Suitable for surveillance. If you're feeling some suspicious activity near your home, the FLIR TK can help you out. With a powerful rechargeable battery life that can last for up to 5 hrs, you will not have a difficulty in having to consistently power up. Also, it can help look for pets, scanning sidewalks, and parks, especially at a professional level.
Low-cost
Easy to Use
Lightweight
Clear-cut photos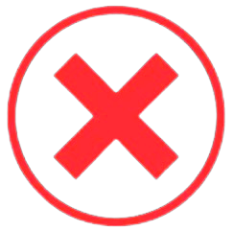 License does not cover battery life
Returning Issues
Sale
FLIR Scout TK Handheld Thermal Imaging Monocular
FLIR Scout TK Handheld Thermal Imaging Monocular Green, Handheld Thermal Camera, Neck Lanyard, USB Cable, Lens Cap, The Scout TK Is Also a Great Everyday Tool for Personal and Home Security at Night, Short Press for Image Capture, Long Press for Video Capture.
3. ATN OTS-XLT Compact Lightweight Thermal Viewer
Words cannot explain how good the ATN OTS XLT Thermal viewer functions. It looks good, feels good, and operates greatly, making it a potent partner and reliable thermal monocular in the field. Just by looking at it, you will notice that it has the aura of something right out of SWAT equipment. Its main use is to track heat signatures while staying lightweight. With a weight of just 2 pounds, it can be carried anywhere you want and used according to your comfort. It also has a fair amount of support in the online community as lots of people are displaying positive reviews of this device.
The thermal sensor is rated at 160 by 120 pixels with a 17 micrometer and 50 Hz refresh rate that helps in creating smooth, clear, and vivid images. Furthermore, the sensor might seem small but it is compensated with the power of the 720 by 540 pixels of display that is located near the earpiece. The charging component uses a common type C cable meaning that there will be no problems with replacement. Also, it can operate at high temperatures of around -20 to 55 degrees Celsius.
Here is some feature of the ATN OTS-XLT that will benefit you:
Color modes. Color modes refer to the spectrum of visible light that can be processed and displayed by the thermal monocular. For some background, the heat radiation detected using infrared sensors are taken by the camera and then turned into heat maps of varying color palettes. For this model, three are available namely Black hot, White-hot, and Diverse Color modes.
Range finder. Usually, range finders of entry-level thermal imaging monoculars are only suitable for short distances. However, the ATN OTS-XLT takes extra effort that this range is extended to a huge 263 yards. This means that you can point the camera to any entity and then know the immediate distance measurement between the two of you. It gives an advantage for that extra adjustment needed for your aim.
Heavy recording. The recording is a major feature of any thermal monocular. Thus, it is always appreciated for a device to have ample storage units to accommodate the recorded files. For this particular system, there is an 8 GB storage and this will be more than enough especially for casual users. You can then view the highlights of your hunt in the comfort of your home.
Energy efficient. This refers to the total power used by the device during its operating cycles. Energy-efficient cameras tend to be better in terms of long hunts as you won't need to worry about not having any visual aid in critical moments. The ATN OTS-XLT has a total of 10+ hours of continuous operations on a single charge. This makes it one of the most powerful cameras out there in terms of longevity. Add this to the low price of the device, and you got a bang for your buck handheld camera that you'll love for years to come.
Versatile Feature Choices in Lens and Zoom
Great UI
Packable
Great Storage Capacity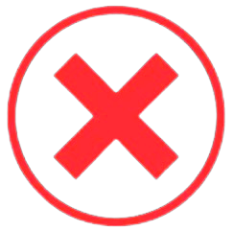 Eye strains due to image quality
Grip is not the best
Sale
ATN OTS-XLT Compact Lightweight Thermal Viewer
ATN OTS-XLT Compact Lightweight Thermal Viewer, Compact and Ergonomic, Simple Controls, Ability to Record Video and Capture Pictures, Heat Tracking Feature, Ultra-Low Power Consumption, Lightweight Thermal Monocular, Constant Action for Over 10 Hours, This Is One Tool You'll Want at All Times.
4. ATN OTS LT Thermal Viewer
The ATN OTS LT Thermal viewer is a tool that also has add-ons to complement it. It has a USB-Cable, case, and lens tissue to help wipe the lens upon purchase. They also boast about a clear image quality brought by both the sensors and display. When it comes to features, it has similar ones to the XLT. To add, the sensor has the choice of either 160 x 120 or 320 x 240, meaning that you get double the clarity compared to the previous model.
The display is also nothing to scoff at. With a 1280 x 960 which is also considered as belonging to the High Definition spectrum. Furthermore, the case and camera are weather-resistant, meaning that they can withstand harsh weather conditions brought forth by nature as well as the hunt. Not to mention, it can endure -28 degrees to 48 degrees Celsius temperatures, which makes it suitable both for cold and hot climates.
Here is some feature of the ATN OTS LT Thermal Viewer that will benefit you:
Portability. Quality in portability is the recurring concept for the ATN thermal monocular models. Thus, it has a lightweight and small frame that can fit in your vest, pocket, or bag. There are even multiple accessories to aid with hand-carrying it such as the case, sling, as well as cord. With the help of such objects, it will be a breeze to bring them to your hunting grounds and store them for the next round of prey.
Eye comfort. Eye comfort is a major concern, especially when using any type of monocular. After all, a one-sided lens can bring strain to the eyes due to unequal distribution of magnification. In the worst case, some slight dizziness might occur. The ATN OTS LT prevents this with the use of a 25mm eye relief that aids in supporting the point of contact of the camera and eye skin surface. The result is better efficiency and comfort in terms of focus.
Grip ergonomics. Grip ergonomics refer to how easy it is to hold the device without fear of it dropping or slipping away from your hand. This is very important especially in moving hunts since you do not want your device to simply fall off and get destroyed. With the power of micro handles that are situated around the camera, there is a guarantee that no accidents will happen during use.
Long battery life. The ATN OTS LT has an ultra-low power consumption. This simply means that the digital handheld monocular for thermal imaging can last up to 10 hours of use on one charge. Furthermore, you have a lot of choices when it comes to chargers since it has a standardized type C cord.
Smooth display. The refresh rate of the display and thermal sensor is top-notch. With a total of 60 Hz refresh rate, it is equivalent to modern cellphones, laptops, and even monitors. This makes it a great contender for a modernistic visual aid to help in night vision.
Reasonably priced
Easy to handle
Grab and Go Functionality
Live Stream and Recording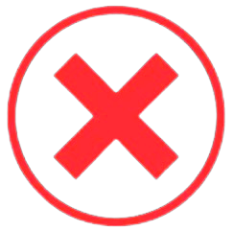 Remote Control Reliability
Battery life Capacity
Sale
ATN OTS LT Thermal Viewer
ATN OTS LT Thermal Viewer, Ultra-Low Power Consumption Powered with A Long-Lasting Battery Life of 10+ Hours, Easy-To-Use Controls, White Hot/Black Hot Mode for The Display of Moving Objects in Your Preferred Color Palette, Light Weight at Only 1.2 lb Total Weight, Fits in Your Pocket.
Buyer Guide & FAQs
What to look for in a thermal monocular
When looking for a thermal monocular, it is important to take notice of these things:
Thermal Resolution
Resolution refers to the total number of pixels that a camera can detect and display. For a thermal imager, you have two types: thermal sensor resolution and display resolution. Thermal sensor resolution is defined by the total pixels that can be seen by the infrared light reader. On the other hand, the display resolution is the total converted pixels from the sensor that can be put in the LCD or LED display. They work hand-in-hand, and devices that have a higher pixel rating will have a better image quality. Also the thermal sensor of a thermal monocular can detect heat signatures, which makes an excellent resolution, and this is something important to look out for in a thermal monocular.
Magnification
Magnification is defined by the total zoom that the camera can handle. This can come in the form of 1X, 2X, 4X, and even up to 30x. However, it is to be noted that the higher the magnification, the higher the price will be. Thus, it is imperative not to expect a lot from thermal monocular imagers that are entry-level.
Key points for consideration before buying?
Manufacturer
Why is it important to consider the manufacturer of the device? The answer is simple. Getting a thermal imaging camera from a trusted company will yield better results in terms of the durability and longevity of the device.
Application
Before buying, there is a need to check the industries or hobbies involved with your future gear. For example, hunting monoculars will have different functions from security monoculars. One should be wary to focus on their chosen activity for better efficiency.
Price
An entry-level thermal imaging device must be affordable yet usable for years to come. However, you do not want to be ripped off by too cheap ones that may be a scam. Furthermore, you also don't want to purchase thermal cameras too expensive and you may not even utilize to the fullest. Always strike a middle ground when it comes to this consideration. You may want to consider one or not consider it
FAQs
Can you see cold-blooded animals with thermal?
Yes! You can see all types of animals with thermal technology. This is because it is not concerned with the base temperature of a subject, but rather the temperature of something concerning the surroundings. However, there might be color palettes displayed on the output compared to warm-blooded animals.
Do reptiles appear on thermal imaging?
Yes, reptiles also appear on thermal imaging but on the colder side of the display spectrum.
How does thermal imaging work?
Thermal imaging works by translating infrared radiation to visible spectrums. Everything that emits heat signatures has some sort of infrared radiation. A thermal monocular can often detect heat signatures between -50 and 2000 degrees Celsius. Thus, the heat signature is detected from the environment. What a thermal imager does is create a heatmap out of the radiation values and make a visible image out of them.
Why are thermal imagers pricey?
Thermal imagers are pricey due to the cost of raw materials as well as the effort in making them. Not only that, but they also require specialized sensors and cooling to function.
Which is better, monocular or binocular?
The question of which is better between the two always lies with preference. Some people will like monoculars better due to portability and others might like the comfort that a binocular brings. With this in mind, it is very important to know that for long hunts, binoculars are better due to reduced eye strain, but monoculars reign especially during short hunts.
Final thoughts
Now that you know everything you need to know regarding thermal monoculars for entry-level users, it is time for you to choose your preferred model. For me, I choose the ATN OTS-XLT mainly because of its design, processing power, and ease of usage. As someone with hutge hands, I find it comfortable to grip this model and navigate through the buttons easily. However, it should be remembered that everything on this list is good. Another choice that I would make is the OTS LT due to the large resolution and sensors that it has.
Overall, you must be wary of the considerations and factors that are listed in this article. If you follow them, then you should have a device that can last you for years to come. Enjoy your new gear and happy hunting!