Ladder stands provide a good vantage point in any hunting activity. Not only that, but these provide a good view, safe spots, and even easy ascent and descent for convenience. For those that want to experience the joys of hunting in pairs, getting a 2 man ladder stand is a must as it can support two hunters at once.
Innovation brought forth different changes in the market. It is now possible to get the best two man ladder stand that is affordable and high quality. However, the number of products available in the market could be jarring. This is true, especially for those who are beginners in finding hunting equipment.
Luckily, I am here to give out the best two person ladder stands that are commercially available. By the end of this article, you should have an idea of what features you should check out when buying a two-man ladder stand, as well as the best two-person tree stand for your preference.
*The product links in this post are affiliate links, which means that if you purchase after following one, I make a small commission from the sale at no additional cost to yourself. Please see our disclosure page for more information.
Best 2 man Ladder Stands | Top Picks
Seat Size
24" Wide x 17" Deep x 27" Tall
Seat Size
24" Wide x 17" Deep x 27" Tall
Features to look for in a great 2-person ladder stand
Capacity
One of the most important features of a ladder stand is its capacity. Even for single-hunter stands for a big person, it is a must to check whether or not the platform can support your full weight. Apart from an individual, the total weight of gear and equipment must also be checked to make sure that it stays in the recommended capacity of the stand.
This stays especially true for a 2-person ladder stand. Twice the weight needs to be supported, and this includes double the carried equipment and tools. If you are looking to buy a 2-person ladder stand, you should double and even triple-check the weight threshold that you desire.
Safety Features
Safety features refer to the different mechanisms of a ladder stand that renders it effective in case of an emergency. Some of this includes the latching operation, harnesses attached, and sturdy construction of the product.
It is common to see two-man ladder stands that are more expensive just because they have added safety options. You should never shy away from investing in such products as it can mean the difference between life and death.
Common parts you should check are ladder rails, rungs, seats, and platforms, as well as the stand itself.
Comfort
Comfort or ergonomics is a key feature of any ladder stand, be it two-man or singular. There are different options for these, such as ladders that have ribs for easier climbing. There are even stands that have cushions and paddings for sitting purposes especially because of the possibility of long hunts.
Backrests and spine rest are also highly appreciated to avoid exhaustion and body aches during the activity. For the best experience, the inclusion of a padded shooting rail is sought-out for better comfort when hunting prey.
Durability
This is perhaps the feature that makes or breaks a two-man ladder stand. You could have the most comfortable and safe product, but it is still useless if it does not last long. To make sure that durability is present, you can look at the materials of the ladder stand
Of course, strong steel is appreciated as long as it has added features to avoid squeaking as it can disturb the tranquility and might cause prey to run off. Also, ensuring proper assembly at all times must be exercised so that no risks and harms will occur.
Part of what makes a ladder stand durable is also the usage of the hunter. If you are a person who is keen on maintenance and quality control, then you'd probably have stands that will last for years to come.
Ladder and Tree Lock
The ladder should never be overlooked when buying a ladder stand. It will support the weight of hunters that make use of your platform, and it must be easy to climb or descend from. Furthermore, there are additional features such as added grip to the ladder for a safer trip toward the tree.
In terms of tree lock, the quality must never be neglected as the part could simply define life and death situations. It will also be the prime cause of whether the whole ladder stand will be squeaky, unreliable, and has lots of movement.
Ease of Set-up
Ladder stands must not be so complicated to set up, as one might require the transfer of spots in between deer hunting seasons.
A good rule of thumb is that it must only need simple tools to assemble and set up, and none of those heavy-duty power tools are bulky and heavy. Disassembly of the ladder should not be a problem, same as Sumit treestand Goliath. A two-man ladder must only require two individuals to properly take it apart. 
Platform Space
This is an underrated feature of 2 man ladder stand. The platform is where you would probably spend most of your time waiting for prey and game to arrive. Thus, it must give out comfort in a way that two people can do what they need to do at any point in time.
This could include resting, watching out for animals, preparing to hunt, and even shooting from up the tree. You must consider the ladder stand platform as your and your buddy's own personal and safe space in the wild.
Best 2 Man Ladder Stand | Detailed Product reviews
Now that you know the features that you must always observe, let us take a glance at several products that are considered the best two-man ladder stand in the market.
1. X-Stand The Comrade X 18′ | Best two Person Tree stand
If you are looking for a heavy-duty and sturdy two-man ladder stand, then the X-Stand Treestands The Comrade X 18′ is all that you need and more. It has a solid-looking jaw safety system equipped with a strong grip to make sure that your stand stays secure from the ground up.
The seats for the hunters are separated for maximum comfort, and there is even a space for tools in the middle for comfort. The V-shaped platform is spacious and can bring about optimal hunting activity.
The tubing of the stand is reinforced with helix ovals so that it becomes easy to hold and grip. Also, the whole system is centralized. Per my experience in using the Comrade, it is very well-rounded and comfortable, while staying usable at the same time.
The total height of the product is 18 feet with a capacity of 500 lbs. Did I mention that the viewing angle of The Comrade is very wide, and there is more room for 2 adults, allowing for heightened observation for the two hunters?
Here are the pros and cons of the product:
Sturdy Stand
Comfortable Seats
Meant for long hunts
Soundless operation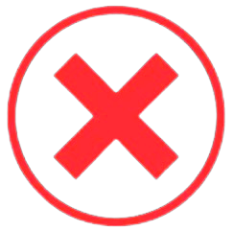 Unresponsive Customer Support
Low-height of backrest
Difficult for tall people
Comrade X
X-Stand Treestands the Comrade X 18ft Two Man Ladderstand, Black, Helix Oval Tubing for Added Strength and Durability, Easy to Grip Center Console for Easy Access to Accessories CONSTRUCTION Steel, Ultimate Hunting Experience.
2. Bolderton 18′ Grizzly Grip Safety System | Most Comfortable 2 man ladder stand
Comfort and space are the names of the game for the Bolderton 18′ 2 Man Ladder Tree Stands. It features a large floor platform that has benefits when you need the extra arm and shoulder space for pinning down a prey.
Furthermore, the mesh seats imbued with the Reflex system make sure that it stays in place without providing strain when you sit down. If that is not enough to amaze, the Bolderton also has powder-coated reinforced steel construction, a footrest, as well as retractable seats.
The greatest strength of the product comes from its Grizzly Grip Safety System. This ensures a firm hold on the foundation of the tree which prevents the seat from moving in any way.
It also has safety features to make sure that the whole ascent and descent are safe. It is rated at around 122 lbs, with a total weight capacity of 500 lbs. The vertical height stands at 18 feet, making it great as a crucial game vantage point.
Here are the pros and cons of the product:
Retractable Seats
Grizzly Grip
Coated Reinforced Steel
No-squeaks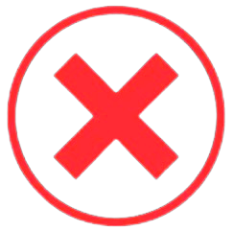 Hard Back Rest
A little low than other Ladder Stands
Bolderton Man Ladder Tree Stand
Bolderton 18ft 2 Man Ladder Tree Stand with Grizzly Grip Safety System, Bolderton 18' 2 Man Ladder Tree Stand with Grizzly Grip Safety System the Bolderton® 2-Man Ladder Stand Offers Top Comfort for You and Your Hunting Partner Its Large Foot Platform Is Great for Stretching Out.
3. Muddy MLS2251 Stronghold 2.5 XTL Two Seater Tree Stand, Tree Lok System 18′
The Muddy MLS2251 Stronghold 2.5 XTL Tree Stand also stands strong as one of the premium ladder stands in the hunting industry. It is equipped with the right tools and features to support your long hunts and provide adequate space for resting.
With a stable four single-rail component section, it stands strong as a very stable stand that does not budge even with movement. Furthermore, the heavy-duty construction is even improved upon by the Tree Lok system that prevents any slides or slips on the ground.
The seat is spacious to provide great comfort, thanks also to the Flex-Tek Technology and ergonomic backrest.
If you are worried about the tiny components, there is no need to as it has washers, caps, and spacers designed to provide a different level of quietness when it is being used. For the best level of safety, it is equipped with various ratchet straps. Stabilizer straps, and adjustable support bar.
The whole system weighs around 101 lbs and can support around 500 lbs. Currently, it is one of the most-loved treestands in the world.
Heavy Duty Stand
Easy Assembly
All-Day Comfort
Good Grip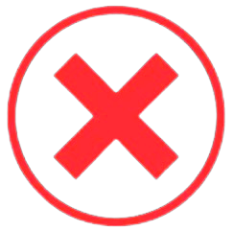 Missing Small Parts
Delivery Issues
Muddy MLS2251 Stronghold 2.5 XTL Tree Stand
Muddy MLS2251 Stronghold 2.5 XTL Tree Stand, Tree Lok System 18ft Ladder Stand, Black, One Size, Foot Platform 50 In Wide by 17 In Deep Seat Size 24In Wide by 17In Deep by 27In Tall Stand Height 18 Ft, Stand Weight 101 Lbs Silent, Flip Back Shooting Rail.
4. Rivers Edge RE649 18′ | Lightweight 2 man Ladder stand
The Rivers Edge RE649 2-Man Ladder Stand 18′ 2-Man is grounded by the words "comfort made for sharing". It is simple-looking but still provides all that you need in a two-man ladder stand and more.
What I like about this product is that it uses high-quality products tested by engineers and craftsmen for years. Add this with the high stability brought by the ladder and platform, then you get a ladder stand that should last you for years to come.
One thing about the Rivers Edge is that it is built with the hunter's mindset. Comfort is a top priority and it manifests through the thick pads, ergonomic mesh seat, and large platform of the model. This makes it very versatile for those who want extra room for that long-range shot or for hunters who simply want to relax.
The standard model is weighted at 63 lb and has a capacity of 500 lbs. Furthermore, the total rail height is 18 feet.
Easy Assembly
Safety Measures are Reliable
Fewer pieces to tinker
Good height for the armrest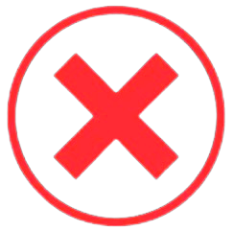 Issues for standing
A bit noisy in the long run
Sale
Edge RE649 2-Man Ladder Stand
Rivers Edge RE649 2-Man Ladder Stand 18ft 2 Man, Black, 36 Inch X 12. 5 Inch Platform 38 Inch X 12 Inch Seat 500 Lb. Capacity Included Components Safety Harness Material Type Steel, Durable Construction, Stable and Secure, Comfortable, High Stability and Security When You're in Our Stands.
5. Guide Gear 20′ | Largest 2 man Ladder Tree Stand With Hunting Blind
Stealth is the name of the game for the Guide Gear 20′ 2-Man Double Rail Ladder Tree Stand With Hunting Blind. It is one of the most innovative hunting ladder stands since it features a camouflage for prey to not see you while you eye them.
It has padded shooting arm rails that can be unfolded to create a door blind. Furthermore, it is designed with sturdy steel material for stable efficiency at all parts of the hunting venture.
For safety purposes, the product is also installed with 2 ratchet straps, fall-arrest safe measure systems, as well a concealment blind. The overall weight of the product stands at around 99.5 pounds, making it very easy to bring around and carry. It supports 500 lbs of weight at a height of 20 feet.
Solid Climb
Heavy Duty Stand
Easy Assembly
Space for activities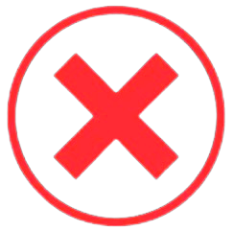 Issues when it comes to sitting soreness
Directions are a bit unclear
Guide Gear
Guide Gear 20ft 2 Man Double Rail Ladder Tree Stand with Hunting Blind, Padded Shooting Rail Unfolds to Create Wrap-Around Blind with Door 500-Lb, Weight Capacity Double-Rail Ladder, Spacious 36 Inchw. X 14 Inchd, Padded Seat.
6. Primal Tree Stands Double Vantage Deluxe 18′ | Comfortable Two-Man Ladder Tree Stand
When it comes to comfort and overall efficiency, the Primal Tree Stands Double Vantage Deluxe 18′ is a top competitor. It allows hunters to have extra arms and extra elbow room in their hunts, thanks also to the spacious platform.
If that's not enough, then you need to know that the product is equipped with flappable sites to provide even more space in the long run. In terms of safety, the stand is equipped with jaw and truss systems to make it lock tight for any ascent or descent.
Not only that but the system is based on guaranteed-grip installation. The mesh seats also provide a different level of comfort to those who use them.
With an additional truss strap, noise present on competing products is eliminated, and you can always rest easy knowing that your ladder stand will not hamper your hunting experience. The total weight of the product is light at only 87 lbs. On the other hand, the capacity is rated at 500 lbs.
Possible to set-up even for Kids
Easy Instructions
Heavy-duty
Lightweight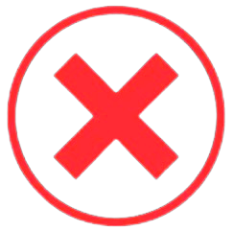 Thin Back Rest
Seats too close
Primal Tree Stands Double Vantage Deluxe
Primal Tree Stands Double Vantage Deluxe 18ft Two-Man Ladder Tree Stand with Jaw and Truss System, Safety Should Always Be Your Top Priority, That's Why You Need a Ladder Stand from Primal Tree Stands, Tree Stands Double Vantage Deluxe Will Keep You Comfortable and Alert Through Hunting Season.
7. X-Stand Treestands The Jayhawk 20′ | Tallest Two Man Ladderstand
The X-Stand Treestands Jayhawk is the living definition of jaw security for any hunting stand. With an innovative safety system involving a grip like no other, individuals will be sure that the whole platform will be stable.
Not only that, but the comfort is on a whole new level thanks to the comfort mesh seats that can be flipped when not in use. This results in larger space when working towards your prey and better elbow reachability.
Furthermore, the padded rail can be adjusted depending on your preferences, giving a good stance whether it be bow, crossbow, or gun.
To help with noise management, the whole system is equipped with silencers such as lubricated nylon washers and no metal features to avoid contact. For the tubing, a helix design is followed for extreme sturdiness and durability.
The material is also powder-coated steel to avoid any failures in the long run. The Jayhawk stands at 20 feet with a 500 lbs total weight capacity.
Sturdy Design
Great Material
Lots of Space
Silent Operation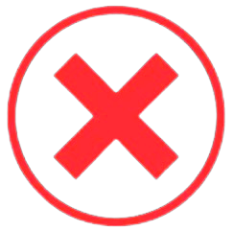 Missing some parts on packages
Soft washers
X-Stand Treestands the Jayhawk
X-Stand Treestands the Jayhawk 20ft Two Man Ladderstand, Weight Capacity500 Lbs, STAND Weight 122 Lbs, Construction Steel Saftey HARNESS Two 4-Pt Full-Body Harness, STAND HEIGHT 20ft to Shooting Rail, PLATFORM SIZE 42 Wide X 34 inch Deep.
8. Rivers Edge RE665 TWOPLEX 2-Man
The Rivers Edge RE665 TWOPLEX 2-Man ladder stand is a simple yet sturdy stand that has made its way to the top of the market.
It is equipped with a flip seat to provide more space in case a hunter needs a little more elbow to reach when shooting. Furthermore, the 40-inch large platform is more than enough for a long session of hunting as well as observing possible prey.
One of the best features of this ladder stand that I fell in love with is the two-way adjustable shooting rail. This means that I can determine the specific height and depth of the rail whenever and wherever I need it to be.
The product weighs 77 pounds and supports 500 lbs of weight capacity.
Easy building process
Sturdy when used
Adjustable Rail
Great for Long Hunts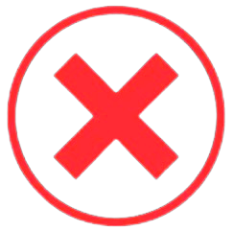 Rivers Edge RE665 TWOPLEX
Rivers Edge RE665 TWOPLEX 2-Man, Black, Height to Shooting Rail 17ft 1inch, Height to Seat 16ft 1inch, Solid Stability, Durable and Ruggid, The Twoplex Ladder Stand Features a Flip-Up, Teartuff Mesh, Bench Seat Allowing for 1 Or 2 Hunters, The 40 inch Wide Platform Provides Plenty of Extra Room for Standing Shots.
Buyer Guide & FAQs
What to look for in a 2-person ladder stand
When looking for a 2-person ladder stand, it's a rule of thumb to look at the possible people who will be joining you on the trip. Are you buying a 2-person stand for you and your kid? Buddy, or family member?
This is because it will serve as the rough estimate of the total weight capacity that you need as well as the type of design that you want to get.
Furthermore, you also need to check out the grip strength or latching mechanism of the ladder stand to the tree. Frankly speaking, this will make or break the overall operations of the ladder stand as once the grip fails, the whole system will follow suit.
Never shy away from spending more on a ladder that has a good grip on the tree as it can mean the difference between safety and injury.
Another to always look for is the comfort of the device. You are bound to sit for long hours waiting for prey, and being stuck with an uncomfortable ladder stand means a sore behind and back for most of the time. If left unchecked, this might even result in worsened health conditions in the long term. Thus, there is a great need to confirm the comfort of the product that you will be buying.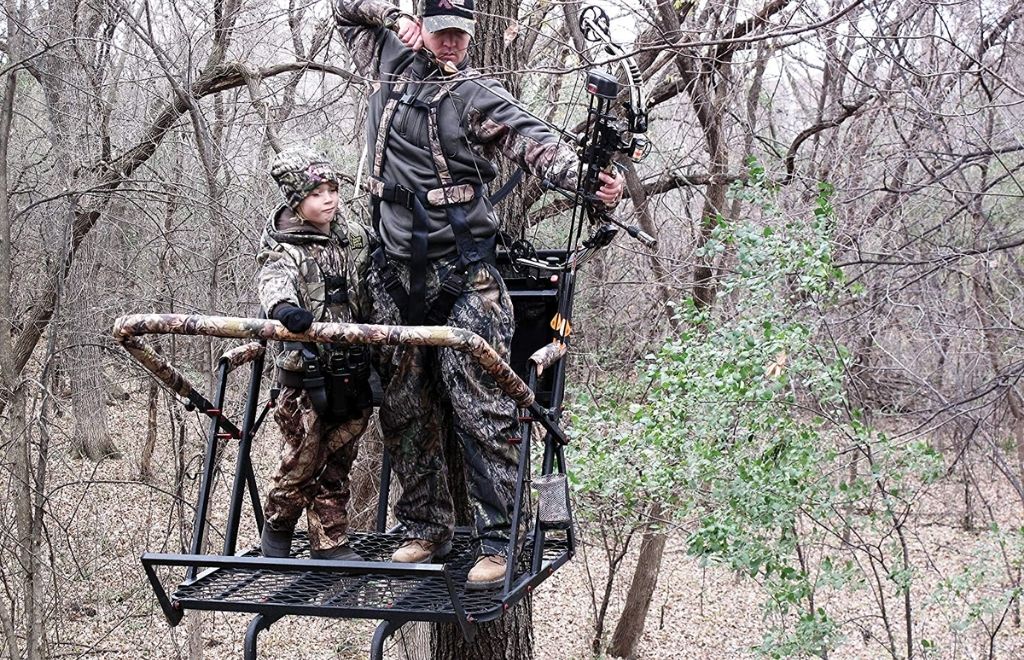 Different types of treestand
3 different types of treestand are famous and beneficial for hunting. Here are some of them:
Hang-on Treestands
Hang-on treestands are as the name suggests, these are platforms that simply hang onto the side of a tree using either a strapped ratchet or a chain. Climbing to go towards hang-on requires portable ladder components; also attached to the tree with ratchets.
The benefit of hang-on stands is that they are small, portable, and easy to set up and remove. This makes them very viable for hunting on public land where one can not stay for extended periods. 
Climbing Treestands
Another type is climbing tree stand. As the name says, the stand itself is used to climb the tree. However, it is crucial to know that it requires a tree with 0 branches whatsoever that might impede the process. It is two-component equipment that is composed of the seat and a platform at the bottom. Compared to hang-on stands, they do not need climbing steps, making them an easy choice for hunting in public areas.
On climbing treestand ranges in the weight of 10 to 30 pounds. This makes it possible to carry around even for long-distance travel.
Tree Ladder stand
Ladder Tree stands offer the highest level of ease of use once they are set up. However, they take time and manpower to build especially for those units that can house several individuals. It is composed of a seat, a platform, and a ladder, sometimes even with a rail rest where you can put your elbow or arms. Since they take a lot of time to set up, they are a bit more difficult to carry around. Thus, these stands are usually situated in only one spot for a long period.
Key points for consideration before buying?
Hunting Spot
Hunting spots should be considered before buying a ladder stand. After all, it is difficult to bring and set them up on public hunting grounds. On public grounds, you are better off with climbing or hang-on ladder stands, on the other hand, these are very suitable for private hunting lands since it provides greater comfort and durability.
Comfort
One should not forget comfort when buying a ladder stand. You are meant to sit on these platforms for hours, and setting aside ergonomics might cause serious harm to your back and behind. It is better to spend more on a comfortable ladder stand than to suffer because of a painful one.
Portability
Are you looking to reuse the ladder stand for various hunting grounds for a short period? If the answer is yes, then you are better off with other types of stands. Installing a ladder stand, especially those that are 2-man, require a hand or two. Also, they are heavy to carry around which means that you might need a vehicle to efficiently bring them out.
Price
Of course, price is a consideration that should never be forgotten. When buying a ladder stand, always think of the costs that it entails, and if the value will be worth it following your spending. For me, I don't mind spending a couple of bucks for the sake of peace of mind and safety that my hunting equipment brings.
FAQs
What is the common weight limit for 2-man ladder stands?
2 man ladder stands usually weigh around 80 to 150 lbs. However, they can support weights of around 500 lbs. Bear in mind that different models have different features, so it's better to refer to this list for the basic information.
Are they suitable for bow hunting?
Yes! Two-man stands are very capable of rifle, crossbow, and bow hunting. Some stands even have flip seats and adjustable armrests to create more space in case you need to stand and shoot. This makes the whole hunting experience fun and safe.
What are the common heights towards the rail?
The common heights to the rail are 18' and 20', depending on the brand and model you choose.
I have a private hunting ground. Will this do well?
Yes! Ladder stands are designed to be used as long-term vantage points, so they will be beneficial for private grounds.
How wide is a 2 man ladder stand?
Usually, 2-man ladder stands are 18 to 25 inches wide. This width is enough for the accommodation of two adults. However, you should look for a wider option if you need more comfort.
What is the safest tree stand?
Ladder stands are generally the safest tree stands. They are very comfortable and have a sturdy design.
Final Thoughts
Buying a 2-man hunting ladder stand is exciting not only for you but also for your hunting buddy! It provides a fresh take on the activity since you will share experiences with a friend, family member, or special someone.
I love the X-series The Jayhawk in this collection since I fancy the extra space and height that it offers. I recommend this for both beginners and experts in hunting, as it will provide value to their activity.
Overall, each choice in the list will be a good one as long as you install them properly! So choose something based on your needs and enjoy your hunting experience!