Gold panning is an activity that can be done by anyone and does not require any experience. There are many ways to find gold, but this article will discuss one of the most common methods: using a Gold Panning Kit.
With the ever-increasing popularity of rock hunting, why not hunt for the big one? Gold is one of the most valuable commodities on earth, but it can be difficult to find with just your hands and a shovel.
Gold panning kits are a great investment for any beginner gold prospector. If you want to start finding gold today, then all you need is a good gold panning kit.
If you have been looking for a way to get started with gold panning, but do not know where to start or what equipment is needed, then this article will help you find the best gold panning kit for beginners.
There are plenty of kits out there that claim to be beginner-friendly, but not all of them live up to their claims. We will take a look at some of the most popular options so you can get started!
*The product links in this post are affiliate links, which means that if you purchase after following one, I make a small commission from the sale at no additional cost to yourself. Please see our disclosure page for more information.
You may also enjoy:
Best Rockhounding Tools For Beginners
Are Any Missouri Rocks Worth Money?
Sluice Fox 11 Piece Gold Panning Supplies Kit
Features to look for in a great gold panning kit
The best gold panning kit for beginners is not always the most expensive. There are many kits that will work well to get you started in your journey of searching out gold nuggets hidden within rocks. One thing you will want to keep in mind, though, is how much space do you have. If you are looking for a portable option or something lightweight and easy to bring with you on adventures then being aware of size may be important.
When purchasing a gold panning kit or upgrading an existing one, there are a few aspects to keep in mind. Different-sized pans, vials, magnifying tweezers, and classifiers should all be included in the best gold panning kit. Gold is best pinpointed with black plastic pans, however blue, green, or red pans make it simpler to distinguish it from black sand. Affordability and portability are also important factors to consider.
Product Reviews
1. Gold Rush Nugget Bucket
While the Gold Rush Nugget Bucket is not a traditional panning kit, it can be just as useful and enjoyable as the ones you are used to. Both systems leverage the property of gold of being heavier than the surrounding materials around it, but the Nugget Bucket offers better results due to its unique design.
Learning how to treat streambed material with a pan might take months or even years of practice, especially if you are looking for fine gold or flour. Instead, the Nugget Bucket processes the material through a series of classifiers and a funnel. As a result, introducing the content to the device's entry and pouring water over it will yield satisfactory results.
Furthermore, the various components that make up this alternate prospecting gadget can all be neatly placed within it. The Nugget Bucket is easy to carry with you on your adventures thanks to the extra handle on top of the lid. This prospecting package is suitable for leisure prospectors and families, but it can also be useful for seasoned gold hunters.
Lightweight and easy to transport
It is a fun alternative to a traditional gold pan
Made with long-lasting material
Everything you will need to get started prospecting is included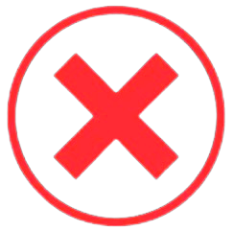 If you prefer a traditional panning kit, this is not the kit for you
To conclude the process, you will need to use a conventional finishing pan, especially if you are looking for fine gold
2. Garrett Gold Panning Kit
The Garrett Gold Panning Kit is a basic panning set manufactured by Garrett Metal Detector, one of the most reputable producers in prospecting. As a result, each buyer may be confident that they are getting high-quality tools manufactured of the toughest outdoor plastic and materials.
It is important to note, however, that this kit may be too basic for experienced prospectors who need to sample a terrain. When it comes to recovering fine gold, the provided classifier and pans may not be the ideal option. Nonetheless, the low cost and ease of use of this kit make it ideal for new prospectors who want to hone their skills before moving on to more advanced gold prospecting equipment.
Made by Garrett
Two light-weight pans are included
It is inexpensive and convenient to transport
A beginner's panning guide is included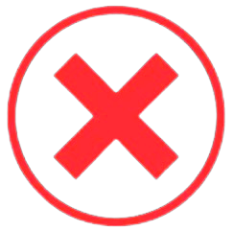 Other kits with more tools are available
The included tweezer/magnifying glass is not the best build quality
Sale
3. Garrett Deluxe Gold Panning Kit
No products found.
The Garrett Deluxe Gold Panning Kit is the best-known metal detector manufacturer on the market designed and provided this detector, which is perfect for beginners and intermediate prospectors. This comprehensive package includes everything you will need to get started in the gold prospecting industry while staying within most people's budgets.
The green pans included in this set make it easy for any prospector to spot any potential "color" or gold flakes in the streambed material they collect. These pans are also durable and resistant while being lightweight and portable.
This last aspect, the lighter weight may appear unimportant at first, but the panning process can take several minutes, especially if you are a newbie. As a result, controlling arm and muscular strain is critical in order to continue processing larger quantities of streambed debris.
Vials, tweezers, a classifier, and three different-sized gold pans are all included in the set. In addition, the kit includes two booklets and a DVD that outline everything there is to know about gold panning and the skills to use during the process.
Affordable
The larger pans make it possible to process huge amounts of materials at once
The compact pans are ideal for carrying in a backpack
Beginner prospectors will benefit greatly from the provided guides and publications
It comes with everything you will need to get started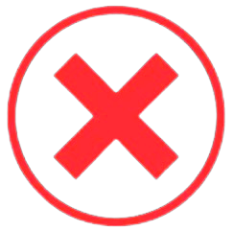 For finer streambed materials, the classifier might not be the best option
Internationally, this item is not available
No products found.
4. Stansport Mining Kit
The Stansport Mining Kit is an alternative panning and mining set that is a good option for those interested in prospecting as a hobby or recreational pastime. This kit is great for taking on a camping trip or other outdoor excursion because of its small box and packaging.
The Stansport Mining Kit is available in three versions: Deluxe, Deluxe + Pick, and Standard. These three options provide you the freedom to choose the features you want and believe you will need the most on your journey. They do, however, all come with two lightweight gold pans, plastic vials, and tweezers, which are the most important instruments you will need.
A pick with a plastic handle and a prospector tool are included in the Deluxe + Pick and Standard models, respectively. This basic tool can have a significant impact on the type and amount of material you might choose for your panning process.
Affordable
Lightweight and portable
The instruments' black appearance makes it simpler to spot gold in your pan
The pick that comes with the kit is great for selecting appropriate types of material to process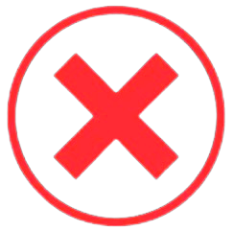 The pick is not the most durable tool on the market
5. Sluice Fox 11 Piece Gold Panning Supplies Kit
The Sluice Fox 11 Piece Gold Panning Supplies Kit is an inexpensive panning kit that is one of the best for newbies, but experienced prospectors will appreciate the exceptional quality of the components. The two stacking screens (sifting pans) are a welcome addition to the package, despite the lack of a panning guide.
This set, which includes magnifying tweezers and vials, is great for starting started with gold prospecting, whether it is with paydirt in your garden or gold-bearing fields. With three pans included in this panning set, any prospector can choose the one that best suits their needs. Simultaneously, when it comes to sampling a terrain in order to register a mining claim, these pans are simple to use.
Finally, it is important to note that the different-shaped riffles on the pans allow you to choose the best one for your skill level and the needs of your area.
Everything you will need to get started is included
The material may be processed more easily with the help of the two classifiers
With three pans, you can choose which one you prefer
Cost-effective and portable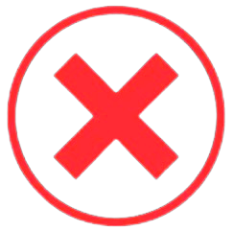 You might want to upgrade the magnet, as the one that comes with it is not the most effective
6. VAS 49'er Gold Panning Bag Kit
The VAS 49'er Gold Panning Kit is a complete panning kit that is ideal for experienced prospectors who want to upgrade their gear. Everything you will need for future prospecting expeditions is included in the VAS 49'er Black Weekender package, from durable pans to a bag to keep all of your tools safe.
While this kit is more expensive than the others we have looked at so far, it can help you get more significant results. Indeed, you will not need to order anything else to experience a high-quality panning set thanks to the many gadgets and tools provided.
It is a good idea to find out if prospecting is something you want to do before making the investment required for this product. If so, this 22-piece panning kit is one of the best options for both beginners and specialists on the market. All of the tools may be stowed in the backpack that comes with the package, allowing room for personal goods, food, and beverages that you want to bring with you on your trip.
Ideal for intermediate and advanced prospectors looking to enhance their gear
Every item is of excellent quality
The bag can let you store all of your tools while still leaving room for your other belongings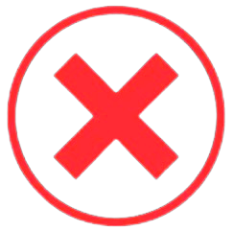 This option is more expensive than the others
Ideal for families or more experienced prospectors
7. Sluice Fox Gold Panning Supplies Kit with Sluice Box
If you have been tinkering with your old gold pan for a while, you may have decided it is time to improve. If that is the case, the next step is to add a sluice box to your collection to aid in the recovery of any excellent gold from the placer. In this scenario, Sluice Fox Gold Panning Supplies Kit with Sluice Box may be the best option. It does, after all, include all of the equipment and various-sized pans that any prospector may require on a trip.
At the same time, the sluice box's length of 53 inches (134 cm) allows you to maximize your prospecting abilities and improve the amount of gold recovered. While this set is geared toward intermediate and advanced prospectors, beginners will benefit from the high-quality pans included.
It is ideal for recovering fine gold
The integrated sluice box can be used by experienced prospectors
The quality of this kit is guaranteed by Sluice Fox
If you are simply going to use the pans, it comes with everything you will need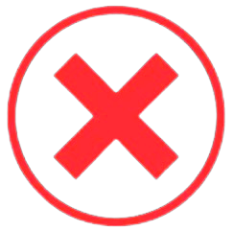 Less affordable than the others
Conventional panning equipment is portable, but this one is more large and sturdy due to the included sluice box
8. Minelab Gold Monster 1000 Detector Bundle w/PRO Gold Gold Panning Kit
The renowned Minelab, another leader in the prospecting industry, produced Minelab Gold Monster 1000 Detector Bundle w/PRO Gold Gold Panning Kit.
So this is a little different to the others on this list given that it is a detector and panning kit, so a bit more expensive too.
This package includes two pans, a classifier, and other accessories, all of which may be stored in a drawstring bag for both novices and experienced prospectors.
Affordable (in the context of metal detectors)
It is small and fits inside the drawstring backpack that comes with it
Lightweight
The pans' blue tint makes it easier to see prospective gold particles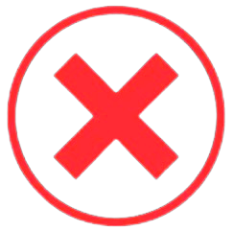 Tweezers, a bucket, and a scoop are not included.
9. Fisher Deluxe Gold Prospecting Kit
The Fisher Deluxe Gold Prospecting Kit is a 13-piece prospecting kit that is a good choice for beginners and experts alike if you want a high-quality prospecting kit that is both compact and easy to carry.
While it covers everything a prospector could need on vacations and trips, the entire package fits neatly into the included drawstring backpack. The unusual riffles and red color of the pans make this kit simple to use while also providing a different experience than a traditional panning kit.
Low-cost but high-quality
Suitable for experts but perfect for beginners thanks to the included panning guide
Red pans and riffles provide a one-of-a-kind panning experience
Everything you will need to get started with prospecting is included in this prospecting kit
Everything fits neatly into a drawstring backpack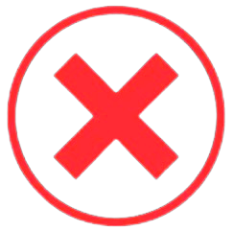 The riffles on the pan are not your typical riffles, so getting used to them can take some time.
10. Sluice Fox Prospector's 9 Piece Gold Panning Kit for Two
If you are planning a journey to a gold-bearing site with your partner or children, this kit is great for meeting the demands of all prospectors at the same time. The Sluice Fox 9-piece kit, despite its simplicity and inclusion of only the most important prospecting instruments, allows you to begin prospecting immediately after purchase.
At the same time, because it is not burdened down by extraneous accessories, you can simply transport this kit in your backpack on your vacations. Nonetheless, the kit's design is guaranteed to be of good quality, as Sluice Fox is a well-known prospecting equipment maker.
The pans' dual riffles make them excellent for completing the entire gold prospecting procedure. The deeper riffles, in fact, are ideal for catching larger nuggets and flakes. Instead, you can separate the gold from the black sand using the micro riffles on the pan's opposite side. You may complete the process and even recover fine gold without investing in a finishing pan.
If you are planning a vacation with another prospector or your family, this is ideal
Everything you will need to get started is included
Easy to carry
Perfect for beginners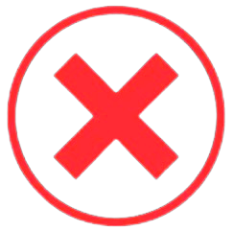 Other instruments for retrieving the gold, such as suction bottles or magnets, are not included in the set. It is not suited for recovering fine gold due to the lack of these accessories.
Buyer Guide & FAQs
How do you pan gold for beginners?
The actual act of panning is not too difficult if you have the correct equipment. It does take some practice to improve, but even complete novices can follow along with the basic instructions. There are a number of various ways to pan for gold, and each experienced gold panner has its unique style.
Fortunately, the underlying assumption behind all of the procedures is the same: start with a large volume of alluvial deposit and gradually break it down into a little amount presumably containing some small gold particles. In this process, the gold pan is also extremely crucial. Most commercially available pans will contain ridges or riffles. The heavier gold particles are caught in these riffles while the remainder of the silt is washed away.
You may also enjoy learning more about Gold in Missouri.
What to look for in a gold panning kit
If you want to find the best gold panning kit for beginners, there are a few things that you should consider before making your purchase. First, think about how much time and money you are willing to invest in this hobby. Then ask yourself if it is worth buying an expensive or cheap beginner's gold panning kit. A good way to answer these questions is by reading reviews of different products online. You will come across some people who have found success with their choice while others did not get what they were expecting out of their investment.
Size of the Gold Pan
The size or diameter of the gold pan or pans in the package is the first thing to consider. Gold pans are available in diameters ranging from 10 to 18 inches in diameter. Although many individuals will choose the largest size available, this is not the greatest option for the majority of people.
Choose a gold pan size that corresponds to the length of your forearm, allowing your fingers to come around the top edge of the gold pan. Take a measurement from your elbow to the palm of your hand to determine the size gold pan you will need. This makes holding the gold pan while prospecting a lot easier.
If the pan is too large, you will not be able to grab the edges, which will make it shaky in your arm and possibly cause the pan to go over, spilling everything within. So choose your size carefully, it will save you time and effort in the long run.
Made of Plastic or Metal
Plastic or metal are the two types of materials used to make gold pans. Metal gold pans were used in the beginning, but nowadays, people choose lighter materials such as plastic. A plastic gold pan is not only lighter, but it also allows you to use a magnet, which you cannot do with a metal gold pan.
Another issue with metal gold pans is that you must properly prepare them to remove the factory oil before using them, and metal will corrode and dent, so you must also deal with that.
Plastic gold pans are particularly useful because they come in a variety of colors, making it easier to see the gold against the pan than with a dark metal pan. Any day of the week, I prefer plastic gold pans to metal gold pans. But, in the end, it is up to you; both types perform the same function.
Items Included on a Gold Panning Kit
A gold panning kit is necessary for those who would like to try their hand at finding treasure. There are a few essential items that should come in every miner's pack:
Classifier
Gold Pan
Gold Vial
Snifter Bottle
Tweezers
FAQs
Is panning for gold easy?
Gold panning is an old practice that has been made easier with modern technology. Modern gold pans are similar to a simple metal bowl, usually round or oval-shaped and about four inches deep along the rim. Water should be added before starting the process of scooping alluvial deposits into it using fingers while the agitation from river currents does most work.
Can you get rich from gold panning?
In all honesty, it's highly unlikely. Gold-panning is a fun hobby, something great to do with the kids. But, there is that element that you never know what's coming. Many pleasure miners do come across gold that they consider valuable. While this may not be sufficient to make their mining profitable, it does make gold panning worthwhile. And . . . you never know . . . it could be you!.
What is the best size gold pan?
For most people, the size of their gold pan matters. Gold pans come in many different sizes with diameters usually ranging from 10″ to 18″. The bigger your pan is – be it for collecting or washing- then better.
What is the best Colour for a gold pan?
It is also a matter of personal taste when it comes to color. Although gleaming gold looks great against a black pan, you could prefer green, blue, or terra cotta because the magnetic black sand that generally comes with gold fades into the black pan.
How do you tell if gold is real?
To determine whether the material in the pan is genuine gold, perform a simple test. The color of raw gold is brassy yellow and brilliant. Place your hand between it and the sun to produce shade over the gold if you think it is gold. If it still shines brightly in the pan, it is probably real gold.
Final Thoughts
Gold panning is an enjoyable hobby, and you can find many kits to help get started. With the right gear, you may find some gold. If you are looking for the best gold panning kit for beginners, we recommend investing in a high-quality starter set that includes all of the basics like pans, riffles, sluice boxes, and more.
There are many different kits to choose from with varying price ranges, but we have tried to narrow it down by giving you some of our favorites that will suit just about any budget. We hope this guide has helped provide some insight into what is important when selecting your first gold panning kit!