These days, hunters and golfers can't go to the wild and the golf course, respectively, without having a long-range rangefinder in their bag.
This shows how useful this optical equipment has become. The best long-range rangefinder allows users to determine the distance of an object that is up to a mile away from the user. This, in turn, helps the golfer and hunter adjust his shot for better accuracy.
In shopping for a long-range rangefinder, you will have to consider factors such as accuracy of the measurements, clarity of the images, object recognition, and durability. Other factors that can influence your buying decision are size and weight, ease of use, and price.
*The product links in this post are affiliate links, which means that if you purchase after following one, I make a small commission from the sale at no additional cost to yourself. Please see our disclosure page for more information.
You may also enjoy:
Top Picks
Bushnell Tactical Laser Rangefinder
LaserWorks LW1000SPI Laser Rangefinder
Batteries
1 Lithium Metal batteries
Performance
Extreme speed performance
Superior Ranging Performance
Bushnell Tactical Laser Rangefinder
Batteries
1 Lithium Metal batteries
Performance
Extreme speed performance
Performance
Superior Ranging Performance
LaserWorks LW1000SPI Laser Rangefinder
Best Long Range Rangefinders
1. Bushnell 202421 7×26 Elite 1 Mile ARC Laser Rangefinder for Long Range
This laser rangefinder can see objects up to a mile away. But can you?
Amazing Distance Coverage with 7x Magnification
I mean, though this rangefinder can see objects from a mile away, you can not. How would you locate the targets then? It has got the solution for that as well.
To complement such distance coverage, we needed above average magnification to see and aim at targets that far, and with its 7x magnification capability, it lived up to the expectation.
Easy to Use
The first thing you're going to love about this rangefinder is its in-hand feel. It's surprisingly compact for such a powerful tool.
And when you fire the range finder up and measure your first distance, you'll have no other way but to get impressed by how simple and easy it is to use. And since it's a player of really long-range shooting, it could be tough to hold it completely steady by hand. To address that issue, it has a built-in tripod mount.
Accurate & Speedy
Backing their 2nd Gen. E. S. P. technology, Bushnell claims that it'll be accurate within half a yard.
It lived quite up to the claim. When we're looking within 600-700 yards, it's highly precise at measuring the correct distance. However, when it goes over that distance, it's not that accurate but still quite impressive numbers for such long-range shooting.
Measuring the distance doesn't take long either. Another cool thing is that the range finder performs quite well even in cloudy conditions as it is alongside its milling features.
However, it has a design flaw and that is the power button is so prominent that you're likely to press it every time you pull the range finder out of its carrying case unlike many of the other rangefinders among the best rangefinders for long ranging distance.
Measures targets from really far away
7X magnification helps big time
Quite accurate even in long-range scenarios
Fully waterproof, compact, sturdy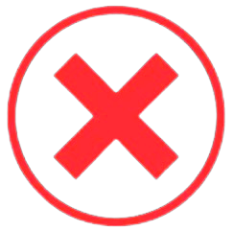 Bottom Line
The Elite rangefinder is a long-range shooting champion and though it's not the most affordable rangefinder in the market, someone looking to measure targets from really far will find the price tag worth it.
Bushnell Tactical Laser Rangefinder
Bushnell Tactical 202421 Elite 1-Mile ARC 7x 26mm Laser Rangefinder, Selective Targeting System and target modes includes Automatic SCAN, BullsEye & Brush modes, True Ballistic Range decent rangefinder for long range hunters, right rangefinder zooms for extended laser range modes, The Elite 1 Mile includes the RainGuard HD water repellent multiple lens coatings and has 100% completely waterproof, weather resistant fully multi-coated optics.
2. Uineye Laser Rangefinder – 5-1600 Yards, Golf Rangefinder
The manufacturer of this rangefinder, Unieye, may not ring a bell to most hunters and golfers. But if you had gotten your hands earlier on this best rangefinder for long-distance shooting they're offering, it probably would.
This rangefinder can provide sight for up to 1,600 yards, with 0.33 yards of accuracy. The accurate readings are afforded over true horizontal distance in this high-quality laser rangefinder. It's not entirely designed for golfers as even hunters and engineers enjoy using this rangefinder.
Operation Process
Because this quality rangefinder for long distance shooting is made and shipped from China, the instruction manual isn't really friendly. However, someone who has used a rangefinder before should have no trouble in getting acquainted with this unit.
It has two-button controls that are straightforward. To switch between yards and meters, you'll have to hold both buttons down.
In case you are getting a wrong reading, try again after changing your position for better range measurements.
Fairly Accurate
I can not complain as far as the accuracy of this unit is concerned. It's fairly accurate, even when targeting objects that are really far away. You can scan multiple targets too, as its precise range and accurate range spreads to long range targets, whether they are deer-sized targets or small animals.
Compared to the accuracy of the other more expensive rangefinders on the market, it holds its own ground.
No Backlit
Despite those strong points, it also has its fair share of downsides. One common issue is the black Liquid Crystal Displays readout (for battery life, accurate measurements, range reading, temperatures ranging, and additional features). The screen is not backlit so it may be difficult to read the measurements in low light conditions.
Fairly accurate compared to expensive brands.
A whopping 8x magnification.
Simple two-button operation.
Through the lens, clear display.
Affordable for what it offers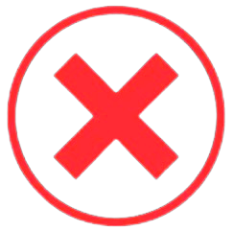 The screen is not backlit, difficult to read texts.
Uineye Laser 5-1950 Yards Rangefinder
Uineye Laser Rangefinder Long Range Shooter - Exact Range : 5-1950 Yards, 0.33 Yard Accuracy, Golf Rangefinder with Height, Angle, reflective targets for a quality rangefinder, Horizontal Distance Measurement Perfect for Long Range Hunting, Golf, Engineering Survey, Superior 8X magnification, Multiple measurement mode best rangefinder for long angle compensated distance unlike most rangefinders.
Bottom Line
I thought it's an underrated rangefinder since the manufacturer is not renowned here in the US. But if you look at the performance of it for and regardless of the price, it's a steal.
3. LaserWorks LW1000SPI Laser Rangefinder for Long Range Shooting
This is another laser rangefinder that isn't as expensive as Bushnell. Still, it has been getting good feedback from the users.
With its budget-friendly price and good design, it doesn't take a genius to realize why it is highly recommended by several golfers and hunters.
On-point Accuracy
This rangefinder can help you get a closer look at objects up to 1,000 yards away from you and goes up to 1600 yards for highly reflective targets. It offers a pretty decent 6x magnification. Where it shines is its pinpoint accuracy when the device is held steady.
Some hunters who have used this in the wild say they have improved their skills on many levels, that they can make accurate shots with the help of this rangefinder.
Multiple measurement modes help with adaptation to different scenarios.
However, the accuracy will start to drop for targets more than 800 yards away.
One-Key Use
Literally, One-key to measure, One-key to switch mode. Using this tool is a piece of cake. It powers-off automatically in 15 seconds of inactivity to save juice.
Highly Compact & Lightweight
The rangefinder is so lightweight at 152 grams. That's less than a pound! With such a lightweight body, this unit will pose no problems for most users, even golfers, and hunters with shaky hands.
But the lightweight and small frame of this rangefinder also pose some concern to people with big hands. Some golfers complain that they struggle to hold on to this unit because it is so small.
Pin-point accuracy within 800 yards.
Simple One-key operation.
Compact & Lightweight
Multiple measurement modes.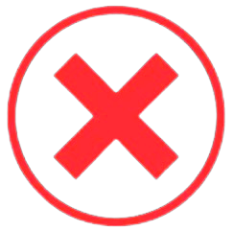 Struggles when there's a lack of light
LaserWorks Laser Rangefinder for Hunting and Golf
LaserWorks LW1000SPI Laser Rangefinders for Hunting and Golf, Maximum Range/True Ballistic Range best rangefinder, Fog Measurement, 5-1000 yards performance, furthermore 1600 yards for highly reflective target and long range hunting. Powerful optical 6X magnification, Lightning fast measurement, Waterproof.
Bottom Line
The laser works laser rangefinder punches above its weight considering its size and how less it costs compared to other similar offerings from other brands.
4. USCAMEL® HD 10×26 Binoculars Powerful Long Range
No products found.
This rangefinder is proof that you don't have to shell out a lot of money to get your hands on a quality long-range shooting offering.
Again, this isn't made by Bushnell and other top brands but it delivers the goods one would expect of the best rangefinder, so to speak.
It's something I recommend to golfers, hunters, and even outdoor enthusiasts who want a budget-friendly rangefinder.
Whopping 10x Magnification,
The 10x magnification of this unit makes it a great companion for golfers, hunters, and even sightseers.
Most reviewers say that the field of view is sufficient, although you would need a steady hand to get a good look at your target that's up to a thousand yards away from you.
Amazing Clarity
In terms of clarity, this long rangefinder gets a lot of high scores. Many fellow users said that they were impressed with the optical clarity of the unit.
Some say that you would need a lot of lighting for the 10x magnification to work, but overall, the long-range rangefinder is hard to beat when we talk of clarity.
Fits Most Users
The rangefinder can also be adjusted to fit most users. Common feedback is that this binocular can fit small and big adult faces. The carrying bag and lanyard included in this package also make the unit more user-friendly.
Others are also in awe of the durability of this rangefinder. They say that the unit would continue to work even if dropped multiple times.
Works well even in low light conditions.
Outstanding magnification capabilities.
Wide field of view.
Diopter adjustment knob for people with eye issues.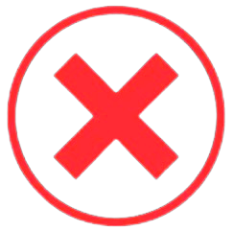 Hard to focus on distant targets.
It has minor design flaws
No products found.
Bottom Line
The USCAMEL sums up to be a compact yet powerful tool. The attention to little concerns like the adjustability feature to help people with vision issues is overwhelming.
5. Nikon 8397 ACULON Laser Rangefinder for Long Range Shooters
Nikon is a brand that we're all familiar with. It's one of the top brands or makers of rangefinders.
So you will be surprised to learn that the company produces affordable but high-quality rangefinders like this one.
The 8397 Aculon is a reasonably priced but accurate laser rangefinder that I can recommend to anyone.
It's Accurate
After all, it's a Nikon-made rangefinder, so I presumed it to be accurate.
I once compared the readings of this rangefinder to a Bushnell rangefinder, and the results were almost the same, keeping in mind that the Bushnell one was much more expensive than this unit.
Clear Optics
Since we know that Nikon is a top optics brand, then it's not surprising that this rangefinder gives a very clear and natural view.
Its 6x magnification is on the par side I'd say. It could be better considering lower-priced units than this offer more magnification.
Size/Weight
What I like most about this rangefinder is its weight. It weighs only 4.4 ounces. It is so small that I think it's even smaller than my phone. I can easily slip in my pocket or the front pocket of my shirt. I can even wear it around my neck.
This is a water-resistant laser rangefinder that I highly recommend to golfers and hunters alike. It's very affordable plus it comes from a reputable brand.
Tiny rangefinder, slides into the pocket without you noticing
The optics are top-notch
Simple two-key operation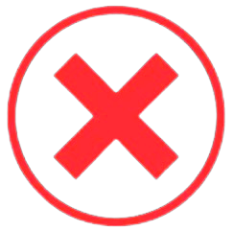 Nikon 8398 ACULON Laser Rangefinder
Nikon 8398 ACULON Laser Rangefinder for long range shooter, Xtra Green, Easy measurements, vortex optics rangefinder, Tru Target Technology, Maximum Range/True Ballistic Range single button operation of the ACULON rangefinder is simple to use, Most compact laser rangefinder, long range shooting option for maximum range, Making it easy to take along wherever you go, The 100 and 125 grain 4 blade broadheads have super strong.
Bottom Line
When you're looking from a really tiny rangefinder without sacrificing performance, look nowhere else. But the low distance covering of 650 yards is underwhelming considering that we're talking long-range rangefinders here.
Guide to Buying the Best Long Range Rangefinder
It could be tough to find yourself the best long-range shooting rangefinder among the overwhelming number of options. On top of that, everyone's requirements might be different so one recommendation for a long-range shooting rangefinder might not be the best rangefinder match for everyone.
Rather let us explain what makes the best rangefinder, so you can judge yourself.
Range & Accuracy
Since we're talking about long-range shooting rangefinders here, nitpicking on the range is so obvious. Most of the rangefinders are decent in a shorter range, but only a few stand out in the long game.
Maximum Range
You want to decide first, long range shooting means how long? When we're talking golf, anything capable of measuring correctly within 500 yards seems good enough. If you go occasional hunting, that's when you need actual long-range shooters.
So if the 'long-range' in golf is your concern, even something the Nikon ACULON will do just fine with its maximum range of 650 yards.
To be real, most decent golf rangefinders that can live up to their claim in terms of maximum distance coverage, turns out to be 'long-range' shooting rangefinder when only golf is concerned since they all claim over 600 yards at least.
When you're talking about other purposes, for example, hunting, then a 'decent' golf rangefinder won't cut it. You'll need true long-game players like the Bushnell Elite that have a maximum range of more than double than average golf rangefinders.
Accuracy is something that usually goes the other way around of long distance coverage. The further you measure along a long distance to the target, the less accurate measurements it seems to get, except for some really good rangefinders.
But that's not something to worry much about if you're going hunting or something similar. For getting mammoth distance coverage, you can sacrifice a little on accuracy.
But when you're playing golf, you want to give priority to accuracy, since most are fit in terms of maximum distance. Or find something that offers a nice balance.
Ease of Use
It's a no brainer, that nobody wants a tool that's complex and hard to use. But how do you tell if a rangefinder is easy to use or not?
Firstly, the operation. Many rangefinders offer you simple one or two-button operability, those are good. It should also let you alter measurement metrics easily.
Optics
Optics need to be clear so you can easily see through and get the distance. Bad quality, foggy optics kills time and causes a bad experience.
Magnification
Magnification is crucial, especially for long-range rangefinders. Without enough magnification, it gets challenging to clearly see and aim at a far distance to the target. 6X is required for the type of rangefinders we're talking about when we consider enough magnification for long-range competitions.
Fast focus
It should be able to focus fast and save you a few seconds of holding your hand. Ultra clear images in certain rangefinders is what sets them apart as the best rangefinders for long distances. Auto-acquisition feature is also welcome as long as they come with user-friendly ranging capabilities.
Speed
Once everything is in place, and you've pulled the trigger, the processing of data shouldn't eat up much time, as you're still holding your hand on your eye level which is not comforting at all. Its speed to range game also essential in order for ranging moving targets at long distance.
Stabilization
Human hands are supposed to shake a bit which needs to be compensated by the tool, at least till the degree is not extreme. However, if you've really shaky hands, you need to go for the right rangefinder models that offer an added degree of stabilization.
Features
A handful of features uplifts your experience of using a range finder. The more you have, usually the better it is.
The ones we're about to talk about is more relevant and useful concerning golf. They do not get irrelevant, however, when we talk hunting or other purposes, but the degree of forgiveness or even absence could be leveled up a bit.
Slope Adjustability
Crucial for golfers, especially for the newbies of the game. When a slope is not taken into consideration in the process of calculating the distance, the result won't be fully accurate and might result in an inaccurate choice of club. Ultimate result? Might be a bad shot.
When golf isn't the only concern, the little fluctuation in the result because of not considering the slope might not be as impactful.
Target Lock
Gives you the confirmation (vibration, sound, etc.) upon successfully setting the target so you can verify if it's the right target that you want to measure the distance to. Crucial in golf and could be crucial for hunting too.
Continuous Scan
This is mostly used on a golf course. Let's you get a quick overview of distances of multiple objects (flagpole, rock, trees) at a certain range so you can make an idea of what's going on there.
Build Quality
Be it on the golf course or adventurous hunting, your tool can expect a bit of abuse and uncomfortable scenarios for itself. It needs to be sturdy and rigid to live and see another day.
Crucial aspects to that are the material quality (plastic), the overall set up of the tool for that solid feel in the hand (no wobbly components), and finally the proofing against water and fog.
It should at least be water-resistant to create some protest against water damage, which could be very likely to happen.
Price
Don't confuse it with the budget. Budget and price could have different meanings and let me explain:
The budget is simply the money you're looking to spend. And for that money, you want to consider all the options available and pick the best, so there's nothing much complicated to explain.
If I had to give one suggestion regarding budget, I'd say it's wise to push the budget a little bit at times to get a proven good unit instead of settling for less that fits the budget.
About the price, I believe it shouldn't be always considered as a perimeter of the expected performance of a rangefinder. It can be deceiving at times and a higher price doesn't always mean it's a better product, not always with rangefinders.
Frequently Asked Question About Long Range Laser Golf Rangefinder
Does shooting vs. Golf rangefinder differ?
The function of them both is the same, which is to measure distance. However, the output requirements out of those considering the two different sports are somewhat different at times (not always). So they're made that way, differently, two meet requirements of each sport respectively so they can be separated from one another.
Can I get one long-range rangefinder to both golf and shoot?
You could get away doing that when you can find the sweet spot between range and accuracy, and feature-set required for each sport respectively. Challenging, but not impossible.
Again, keep in mind that the result will not be amazing, since both sports have distinct differences and require slightly different and specialized outcomes from the tool in a few scenarios.
The best practice would be having separate units but that could be expensive. If you're not too picky regarding either of the sports, you'd be just fine picking something in the middle.
Do I need slope compensation for shooting?
Slope compensation means more accurate distance reading, which can not hurt in any way at all. Thus, having the slope compensation feature enabled is always a great plus.
Then again, it's not so crucial in shooting like it is on a golf course.
How crucial is magnification?
Since we're mostly concerned about long-range rangefinders, slope compensation turns out to be a really crucial factor. It could be highly difficult to see and aim at a target sitting one mile apart, even if your rangefinder is capable of measuring the distance.
How would you aim at it when you can not see it properly?
More magnification allows you to see it appear in a large enough state for you to aim properly and easily. Thus magnification proves to be really crucial for long-range rangefinders.
Final Verdict
Shopping for a long-range rangefinder can be tricky especially if you haven't bought one in the past. Some models may look the same to you. And because of that, there's a good chance that you might just settle for the cheapest unit you can find.
But by picking a long-range rangefinder in this list, you stand a greater chance of getting a good quality unit. These long-range rangefinders are all well designed.
They've also been proven to perform well in the wild and the greens. Any of these models can be considered the best long-range shooting rangefinder today.
You'll also like: