Most people would be surprised to learn that rock hunting is not only a hobby for children but also an activity enjoyed by many adults. Rock hunting provides the opportunity to explore natural outdoor beauty and collect beautiful stones or crystals from all over the world.
There are many different types of rocks on our planet which means there are also lots of different rock hunting adventures that can be had. It is an exciting adventure with something new around every corner!
*The product links in this post are affiliate links, which means that if you purchase after following one, I make a small commission from the sale at no additional cost to yourself. Please see our disclosure page for more information.
You may also like:
What Is Rock Hunting?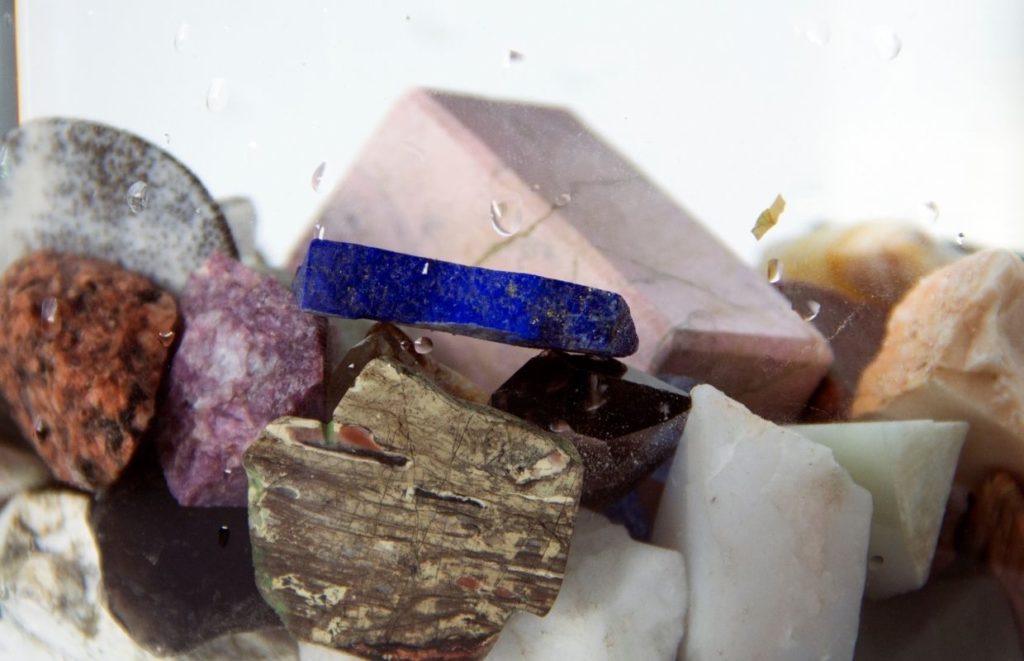 Rock hunting is an outdoor activity that involves searching for rocks, gems, and minerals. This can be done in different ways, like with a metal detector or by looking for rock outcroppings. Some people do this just as a hobby, while others are interested in finding precious rocks.
Rock hunting is a popular hobby for those who always loved to explore and find new things. If you have ever enjoyed walking along beaches, up mountainsides, or through forests looking at different types of stones then this might be the perfect activity for you too.
Many people start out by just picking rocks from their garden that are interesting but over time they look more closely and even go on trips specifically designed around rock collecting.
Rock hunters will often take pictures when they visit places because it is another way to remember all the beautiful scenery in our natural world as well as any cool finds which can make an excellent addition to your collection back home with photos alongside them.
What Is a Rockhound?
Rockhound is a specialist in Geology or someone who's a rock and mineral collecting amateur. Rockhounding was formerly a more popular hobby, but it continues to draw people of all ages today. Part of the appeal of rockhounding is that it allows hobbyists to go to different natural sites in search of the desired specimens.
It is a great hobby for anyone who enjoys spending time outdoors, and it is perfect for people with an appreciation of natural beauty. Some people might have been collecting since they were young, or perhaps they recently started because they were simply amazed by the variety of specimens laid out before them.
There are many reasons why you should begin rockhounding and if you're interested or want to learn more about the process, get ready to go on your first hunt by reading these tips!
5 Easy Rockhounding Tips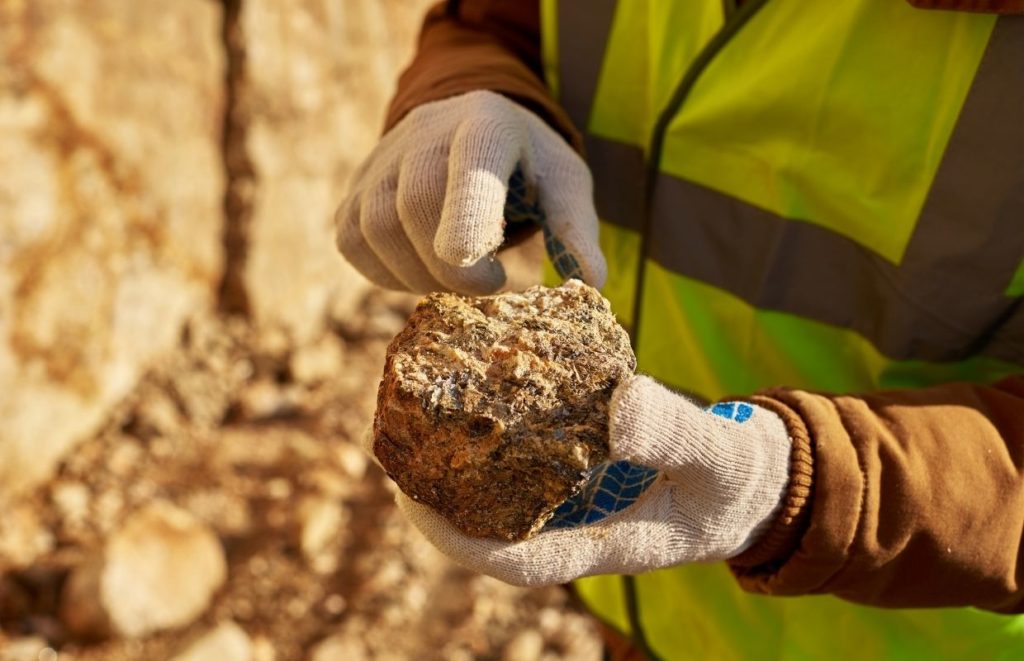 1. Know What You're Looking For
The first thing you should know about rock hunting is that it is not always easy and it is an activity with many different possibilities, especially if you are expecting to find valuable rocks. It can be a fun way to explore, or it could help you find and identify specific minerals that are nearby.
You may have a specific mineral in mind, or you might want rock hunting for exploring purposes only, such as finding new places without any expectations about what kind of mineral you'll come across. On the other hand, if there's one type of stone that interests you then you may choose your search based on these types instead.
Determine how you want to make the most of your time since this will put you in the right frame of mind to do so. It takes anticipation and patience while walking and searching through different areas so don't give up too soon.
2. Be Aware of the Location
Rock hunting can be an exhilarating and exciting experience, but it is important to know as much about your excursion before you go. Instead of blindly heading out into the wilderness with no direction, arm yourself with as much information on your destination before you set off. Doing research ahead of time will help you better plan out what kind of equipment t might need.
So when the adventure begins, all those pesky little details are already taken care of. Knowing where to look for treasure will help you plan better and pack more efficiently when planning a rock-hunting trip.
3. Protect Your Eyes
Take a few seconds to think about your eyes before you go off rock hunting. You may be tempted not to wear goggles, but the risk of injury is too high for that decision.
Wear goggles to protect your eyes from any shattered fragments that might get caught in them while you're pounding away. The danger of broken shards entering the eye, which can lead to a serious injury not worth taking a risk for. To avoid this potential problem, don't forget safety first and wear those googles when rock hunting.
4. Appropriate Clothing
You're going on a rock hunting trip and want to make sure you have all your clothes ready before you go. You should pack long-sleeved shirts, pants, or shorts with sturdy belt loops for carrying equipment, thick socks that cover the ankles so they don't get scraped when walking over rocks, comfortable shoes, or boots and hats.
Proper attire is essential for a successful rock hunting trip. When you go into the wilderness, it is important that your clothing can keep up with all of the rugged terrain and weather conditions. Your adventure will be much more enjoyable when you're prepared than if not, after all.
5. Use the Tools Properly
Rock hunting is an exciting and rewarding experience, but it can be dangerous if you don't know what to do. Proper preparation includes carrying the right tools in your backpack when climbing or walking long distances.
The tools in rock hunting are very delicate and should be used with care. Remember to use the tool as what they were designed for. Excessive, improper use of tools could lead to injury during your rock hunting trip. Make sure you know how best to use them based on the size and type of rocks that will be encountered.
Be Careful About the Law While Rockhounding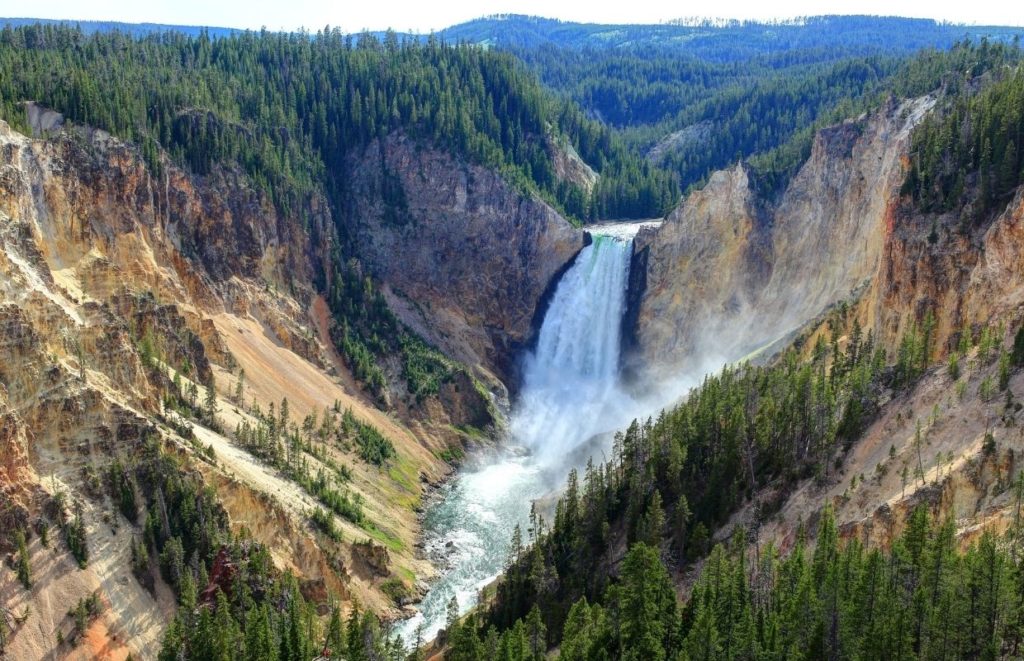 Though it used to be simple to go out and collect rocks, several government organizations now frown on rock hunters in some places. Always check the regulations and ownership of any areas you want to visit. You can purchase maps showing which lands are federal, state, or private at your local BLM office.
1. On most public land administered by the US Forest Service or the Bureau of Land Management (BLM), Rockhounding is a permitted recreational activity
Rockhounding is usually not permitted in some lands that are withdrawn or reserved for certain purposes such as national landmarks, outstanding natural areas, research areas, recreation sites, and national historic sites.
2. Rock, Mineral, and Fossil Collecting on Lands Managed by the U.S. Forest Service Requires a Permit
Although most districts allow gathering for personal use and licenses are usually free, collection laws can vary. Except for critical watershed areas that affect a wide range of animals, the majority of Forest Service land is open to the public. In addition, no sluices or dams may be dug or built-in any National Forest. Check with your local Forest Service district for any special regulations or restrictions that may apply to certain places.
3. On State or Trust Land, Rockhounding May Be Authorised but It Normally Requires a Lease or Permit
Without the claimant's permission, rockhounding on legal mining claims is prohibited. On private territory, permission should always be sought before collecting rocks or minerals. You should contact the state offices in the state where you are interested in learning more about these areas.
Whatever your reason may be, it is important to know the laws around rock hunting before you go out and start digging.
You can read more on this in our post about taking rocks from State Parks.
Essential Rock Hunting Gear
We do have our full guide of the gear you need for rockhounding, but here is a quick overview.
1. Gloves
When rockhounding, use gloves to protect your hands. The edges of rocks and rock fragments are razor-sharp. Choose gloves that are both flexible and snag-resistant, as these are ideal for rockhounds.
2. Safety Goggles
Carrying out this task while being unprotected could lead to an eye injury. Be sure to invest wisely in a great pair of safety goggles that will protect your eyes from flying chips for all the hammering you'll be doing.
3. Rock Hammer
There are numerous types of rock hammers available. Every aspect of rockhounding necessitates a particular hammer. Smashing, prying, chipping and cracking hammers. That being said, you should include a decent rock hammer in your toolkit.
4. Rock Chisels
When it comes to rock-hounding tools, having a good set of rock chisels is also essential. Consider getting rock chisels with a carbide tip, which have a small bit of carbide welded onto the tip and will hold their edge for longer, making your job much easier.
5. Brushes
Brushes can be used to clean rocks when you do rock hunting, helping get grit and grime off of them so they are easier to see. Rock collectors know that sometimes it is necessary to brush dirt or other debris from a stone in order to get a good look at its features.
Final Thoughts – What Is Rock Hunting?
Rock hunting is a hobby that many people enjoy. It is one of the most popular hobbies in America, and it is not hard to see why! In order to make your experience more enjoyable. Many people enjoy rock hunting because they are able to explore the outdoors with their family, friends, or significant others.
It also gives them an opportunity to learn more about different types of rocks that exist in nature as well as how those varieties can be used for jewelry making purposes or other decorative items around your home. So what are you waiting for? Get out there and start digging up some rocks!