The Geology of Missouri has a lot to offer! They are full of diversity and beauty, with something to offer for every interest that is why it is one of the great destinations to see. As a Missouri resident or tourist visiting one of these amazing places, you may be interested in taking home a souvenir from your trip.
There are a lot of state recreation areas that provide many different opportunities for outdoor activities like hiking and rock collecting for visitor enjoyment. One of the many things people like to do when visiting Missouri is collecting rocks and minerals from state parks and other areas. There are so many different rock colors rock formations, shapes, sizes, and textures that you can come across around the place.
We will provide you with information on how you can legally take some rocks home without breaking any laws. If you are interested in taking some nice, beautiful rocks home with you, then keep reading this article for more information.
You may also enjoy
Missouri Rockhounding Laws
When rockhounding in Missouri, there are strict laws you must follow to avoid fines or other legal penalties enforced for illegally collecting specimens from state parks.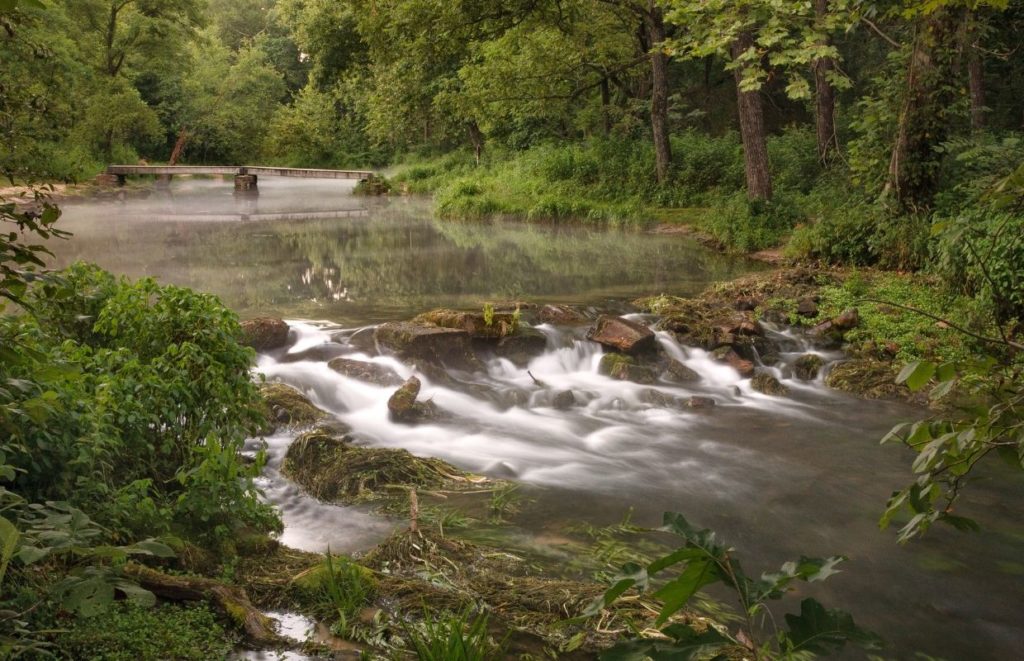 A major concern of the law enforcement officials at these locations is public safety and protection so it is important that all enthusiasts know what they need to do before venturing out into an area with potential danger nearby.
In Missouri National Parks, rock hunting is prohibited. Moving rocks is actually against the state regulations of the Department of Natural Resources. The environment can be harmed by rock harvesting and rock flipping. These rocks are home to amphibians, reptiles, and insects that are crucial to our environment. The moisture content of these critters' burrows can be disrupted by moving a rock.
There are a few additional crucial guidelines to obey in Missouri State Parks besides avoiding moving rocks. Plants, animals, downed wood, relics, and artifacts should not be removed from these protected areas. If you choose to rock search in Missouri State Parks in the future, keep in mind that rocks are only for viewing and should not be disturbed.
Popular places such as Ha Ha Tonka State Park, Meramec State Park, and Table Rock Lake State Park are subject to these state laws and regulations. Missouri Historic Sites such as Arrow Rock State Historic Site and the Nathan and Olive Boone Homestead are also protected.
Don't forget that before planning your next hiking trip through one of these gorgeous State Parks, it is essential to contact the specific state park or you can go through the Missouri State Parks website to check information about what to do and not do while rockhounding in parks. This is a great resource for any budding geologist who might also be interested in becoming an amateur archaeologist, as it provides the perfect platform on which one can find out all the details.
Can you take rocks from national parks?
Collecting rocks, minerals, fossils, or other items is prohibited in National Parks in general. The sole exceptions are a few Alaska park areas.
Where hand collecting is permitted in limited quantities through non-intrusive means that can be halted by the superintendent if the collection has a major negative impact on park resources and visitors' enjoyment. Another exception is permitted scientific study, which necessitates the acquisition of a permit in advance.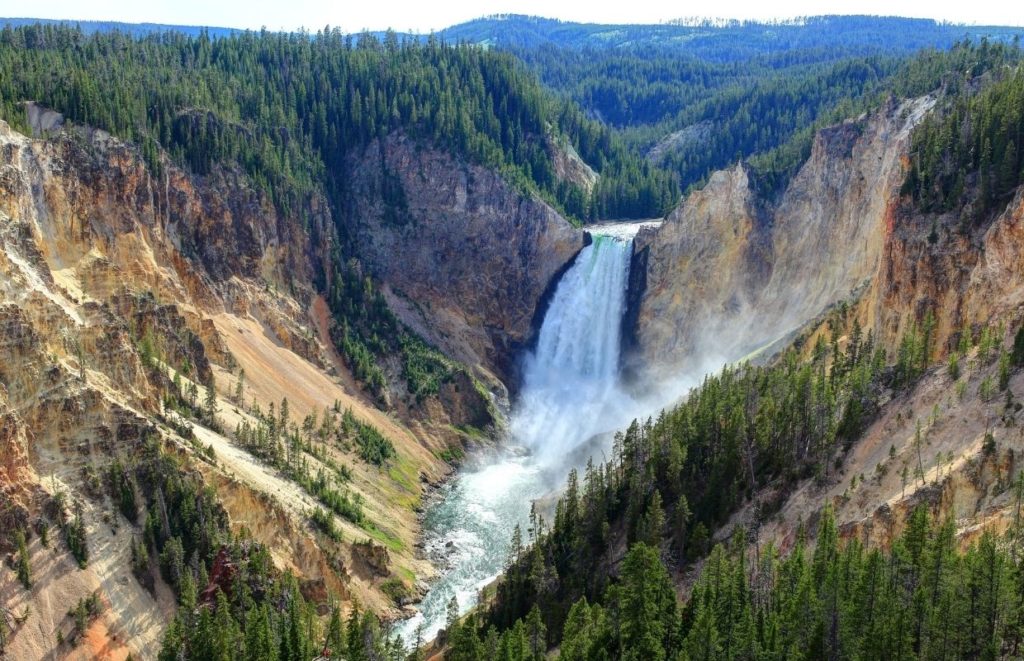 In National Parks, collecting specimens is not the only thing that is prohibited. Using a metal detector, tossing boulders down slopes, digging, and removal for specimens are just a few of the tangentially connected acts that are unlawful.
National Park System has been tasked with safeguarding some of our country's most distinctive and precious places, and geology is a large part of what makes them special. If everyone began taking portions of the parks home with them, the natural beauty of the parks would quickly deteriorate.
It is always recommended that you contact the park ahead of time if there is any question about rock hunting. There are many different areas and rules for what can be collected, so it is best to know beforehand.
What Are the Punishments for Taking Rocks From State or National Parks?
Collecting rocks, minerals, fossils, and gold panning is a common hobby that is not exclusive to any one country or region. Importantly, each place has its own legal structure; there is no unified, globally applicable body of rules governing specimen collection. Although rockhounding appears to be one of the world's most harmless pastimes, removing rocks from some types of land may be a breach of regulation and legislation.
Some collection activity is permitted in one jurisdiction does not indicate they are legal in another. In the United States, the legality of collecting is governed by state and local laws, which can lead to significantly divergent outcomes despite otherwise similar conditions. Individual states control state parks, which means there are 50 separate sets of laws and regulations governing rock, mineral, and fossil gathering. When it comes to rockhounding, this makes it difficult to know what is permitted in each state park.
Taking a little rock from a national or government-owned park may not seem like a big deal, but it is against the law and can result in a hefty fine. Removing or harming any natural things, such as fossils, plants, animals, or even rocks, is forbidden according to the US National Park Service, as it violates § 2.1 for the Preservation of Natural, Cultural, and Archeological Resources and can result in criminal fines.
As a result, when determining if a certain activity, such as collecting rocks, minerals, fossils, or gold panning, is the question that should be studied and analyzed in both criminal and civil contexts. In any case, it would be irresponsible to condone unlawful or unethical action. Published codes of ethics for rock collecting and rockhounding are meant to serve as recommendations for making moral and ethical decisions related to the pastime. Nonetheless, adhering to the legal reality of collecting is often a matter of personal character. Furthermore, morals and ethics aside, do not be the person who will commit criminal and civil offenses because they are always in danger of being detected, punished, or sued, even if the risk is unforeseen or unanticipated.
Can I pick up rocks on the side of the road?
While it is not uncommon for people to collect objects off the side of a road and despite the fact that most roads are open to the public, there are some guidelines for collecting rocks from the side of the road that must be followed.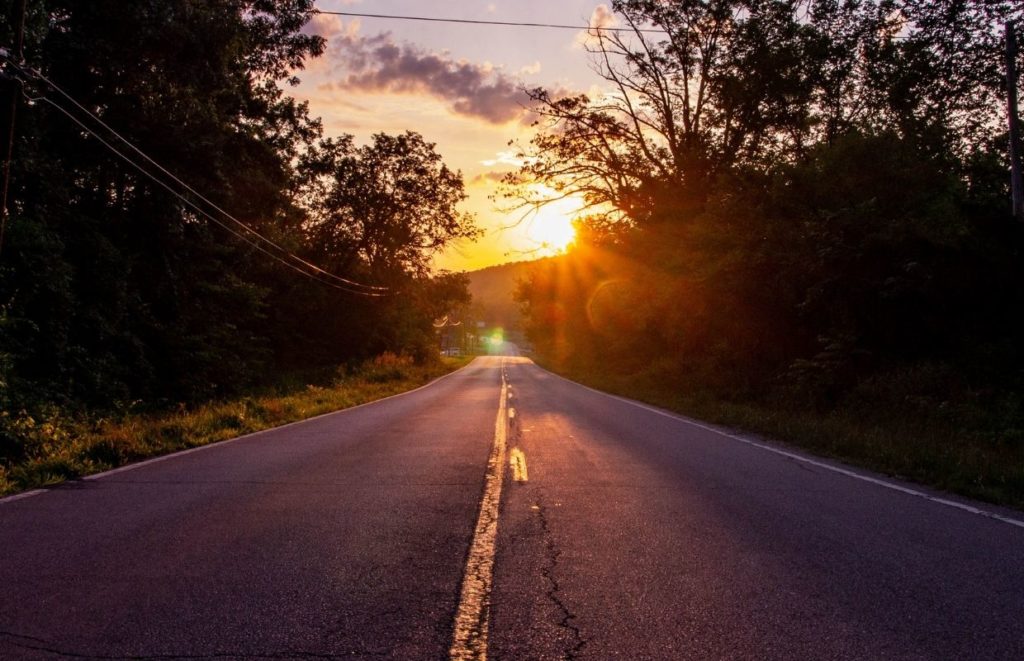 When repairing or developing highways, construction workers may lay rocks along the side to add beauty and enhance the scenery. If the rocks you want to pick up were not deliberately placed there by a company, you are free to take as many as you like.
The majority of rocks fall on the side of the road as a result of cars speeding by, wind, or even mountain landslides. While these rocks are still part of nature, it is perfectly acceptable to take a few because they are located on public land and are not owned by anyone.
Unlike National Parks and historical landscapes, rocks that fall on the side of the road usually aren't particularly noteworthy. When it comes to little items like rocks, the city usually has no qualms about allowing citizens to pursue their passion for gorgeous rocks. That's why it'd be fine to get them without damaging the environment or upsetting any government officials.
is it legal to take rocks from public land?
Public property is an excellent place for rock hounds because it belongs to everyone and offers easy access no matter where you live, taking rocks from public property is perfectly legal.
Every rock that you see on a piece of land is owned by the public therefore everything on top of it is also owned by the public unless they have been explicitly marked with do not touch.
When it comes to rock, mineral, and fossil gathering, you must obtain permission from the landowner before taking any samples, no matter how small or insignificant. Unless you have authorization, the default assumption should always be that you are not allowed to gather specimens on that land. This is true not only for private property but also for the millions of acres of public land in the United States.
Even if it continues to receive government financing, it belongs to the people, and anyone can do whatever they want with it, as long as they stay within the bounds of national laws. Although you should ask before taking up rocks because they may be there for landscaping or to hide outside wiring, picking up rocks from public parks, pools, or even roadways is entirely acceptable.
Private Property Warning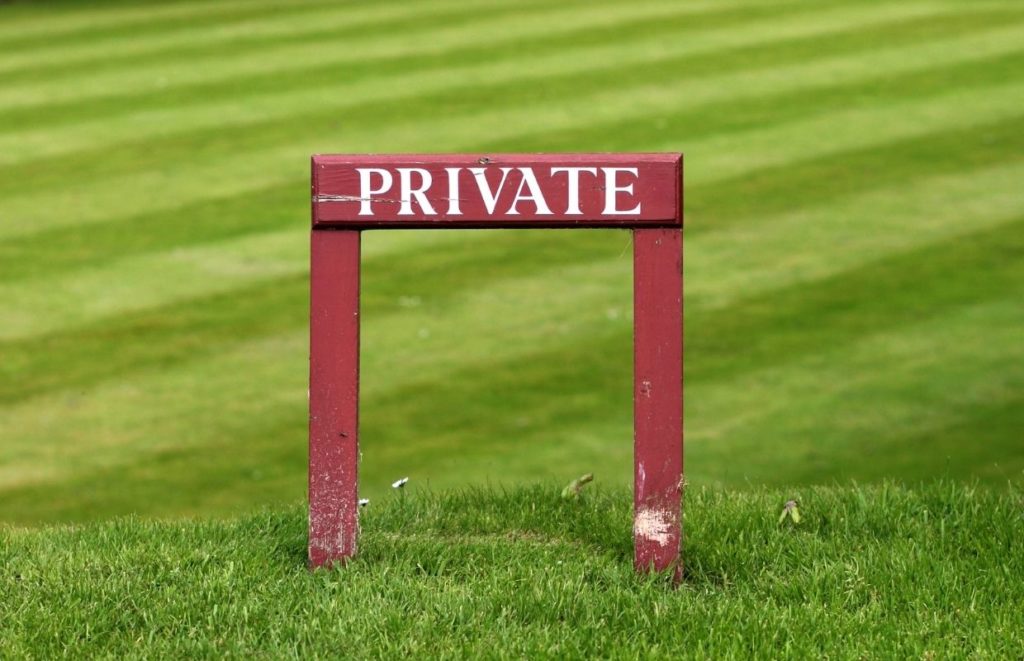 You might think that you can just go and climb any rock on someone's property but in reality, it is a little more complicated than that. You need to get permission from the owner before entering their property and start collecting some rocks.
You cannot ignore signs telling you not to enter the private property because the law is clear when it comes to trespassing. You cannot go onto private property without the permission of the owner. The bottom line is that it is illegal to collect rocks and minerals on private property without explicit permission from the owner. This means that you need to ask the owner if it is okay to collect on their property to avoid any consequences.
How Do I Know What Type of Land I'm On?
Determine who owns the land in your region of interest before you arrange a rockhounding activity is your first responsibility before finding out if there are any mining claims in the area. You should also check if collection activities are allowed as well as the laws governing where you can collect, what you can and cannot collect, and how you can lawfully collect it. Mineral collecting without permission carries serious penalties, as it is usually considered trespassing and theft and no one wants to end up behind bars depending on state laws and the severity of the offense.
Many rock collection sites are owned by the Bureau of Land Management and the United States Forest Service. The BLM has regulations for casual rock gathering, and you may look up the forest service's rockhounding rules for specific regions on their website. There are certain land areas that are closed for collecting rocks dues to wilderness designation. Make sure you're not rockhounding on someone's private land. To obtain updated maps and land ownership information, contact your local BLM office. Another good option is to check the Missouri Department of Conservation's natural areas map when determining what type of public land a site sits on.